Egg Shakshuka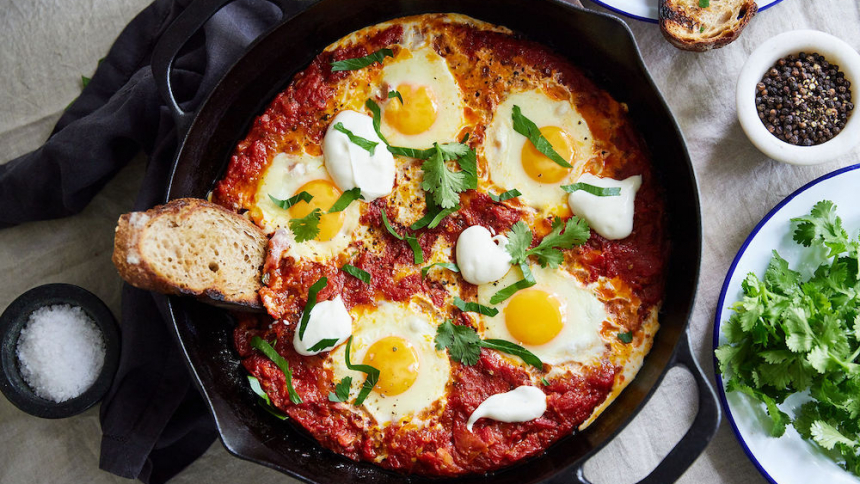 Method
(This recipe was created by Wade Drummond for Genuinely Southern Forests.)
Select a medium to large pan, place on medium heat and add onion and salt, stirring constantly.
When onion has softened and is beginning to colour, add garlic and capsicums, and continue to stir for another 2 minutes, or until garlic is also beginning to colour.
Add spices, tomatoes and stock and increase heat to high, stirring until the mixture comes to the boil. Reduce heat to low and allow the mixture to thicken slightly. Add pepper and taste for seasoning.
Make six wells with the back of a spoon and crack the eggs into the pan, ensuring not to break the yolks.
Continue to heat until the whites have set, anywhere between seven and 10 minutes.
Remove from heat, crumble over the feta and coriander, drizzle some more olive oil on top and serve with toasted sourdough.
Photo: Jessica Wyld
Handy Tips
Handy Tip
01
This one-pan dish is perfect for any meal - breakfast, lunch or dinner. With its roots in Middle Eastern and Northern Africa, egg shakshuka is full of flavour.
Handy Tip
02
Gluten free and vegetarian, this is a delicious way to feed the family. Serve with a side salad if you like.
Back to Recipes