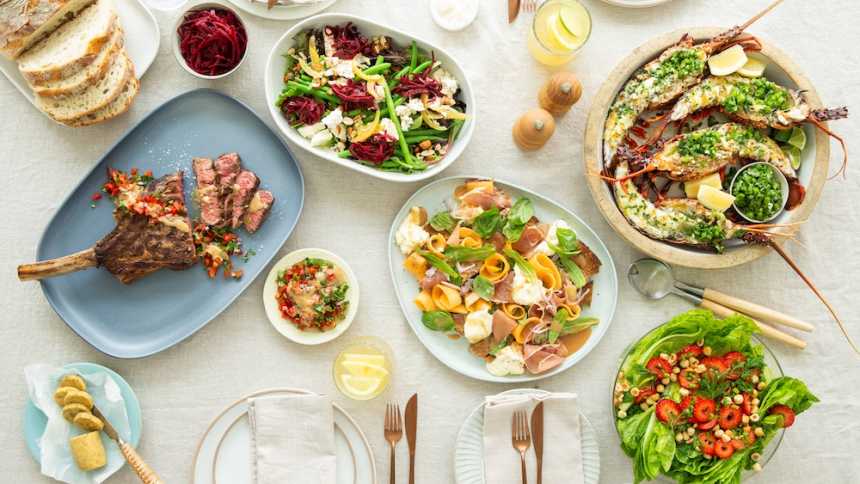 Kate Flower is a WA recipe creator, food stylist and writer with more than 25 years' experience in the food industry. She believes good food deserves great presentation.
Good food has always been one of Kate's greatest joys.
"Since my early days in the restaurant industry, I have had access to new and interesting food producers and it always piqued my interest," she says.
"I've always been drawn to artisan food and the producers. I know how hard the food industry is, let alone when you are farming and producing a food product and then often having to be the marketing team, delivery person and bookkeeper!"
Her passion for good food, therefore, comes with the greatest respect for those who produce it and Kate loves learning the stories behind the products.
"I find discovering a beautiful food or beverage product is a bit like panning for gold: I spend lots of time cooking and eating food, but every now and then you come across something really special and get that little rush of joy."
Making food look great
The force behind food consultancy Kate Flower Food has recently released the third edition of her cookbook A Local Table and knows just how important it is to make good food look great.
"Presentation makes an enormous difference to the enjoyment of a meal – as they say 'first we eat with our eyes'," she says.
And it doesn't matter what you're cooking up, whether it's a sandwich or a special dish for a dinner party, a little care with the way you serve it goes a long way.
"I think people feel the love when you make that extra effort. Think of your plate or platter as a blank canvas and enjoy the process of thoughtfully dishing up. It doesn't cost any more, just a little time."
As this one-woman band moves towards project management within the food marketing industry, she is increasingly collaborating with other foodies.
"It may be a small pond here in WA, but there is no lack of creative talent and I have a lovely group of people I work with regularly as needed," she says.
Kate has also become invested in the West Australian brands she works with over time. "I don't feel like I am just a food creative as and when needed, but more of a long-term collaborator and supporter," she says.
One of the benefits of working in Western Australia is how quickly word spreads once you establish yourself and prove your credentials. "I'm proud to be West Australian and I want to support other hard-working West Aussies in their fields. That is a common feeling among the local food industry professionals."
Keeping it simple
She doesn't think food should be over-complicated to deliver joy, so when she's entertaining Kate likes to focus on something delicious but easy so that she can also enjoy everyone's company.
"For example, the chilled prawn spread from my book is literally a couple of homemade dips, condiments from the pantry, good bread and locally caught and cooked prawns," she says.
"There is very little effort required, but when you gather together great quality produce and then sit around a table shelling prawns together, it feels effortless. If you have great bread, quality local butter, flaky salt, olives and a quality WA olive oil to hand you're off to a great start. I always have those in the fridge and pantry."
Kate is a big believer in sharing the load to keep the stress levels down when entertaining a crowd, too. "You don't win a medal for doing it all yourself so outsource the salads to friends and family to bring and focus on cooking some lovely proteins to share," she says.
"Serve up your food on a platter for the table rather than plating up. This gives a 'wow factor' when the platter hits the table and also allows guests to serve up a plate that is appropriate for their appetite. No wastage."
Another way to keep the pressure down in the kitchen is to choose a dessert you can prepare a day ahead at least. Failing that, you can always put together a platter with delicious West Australian cheese and fruit.
A Local Table 2022, featuring delicious dishes showcasing beautiful WA produce, is produced in partnership with Buy West Eat best and Hart & Co Appliances and is available from Kate's website.
You can also follow Kate @kateflowerfood for scrumptious food ideas and information on suppliers.