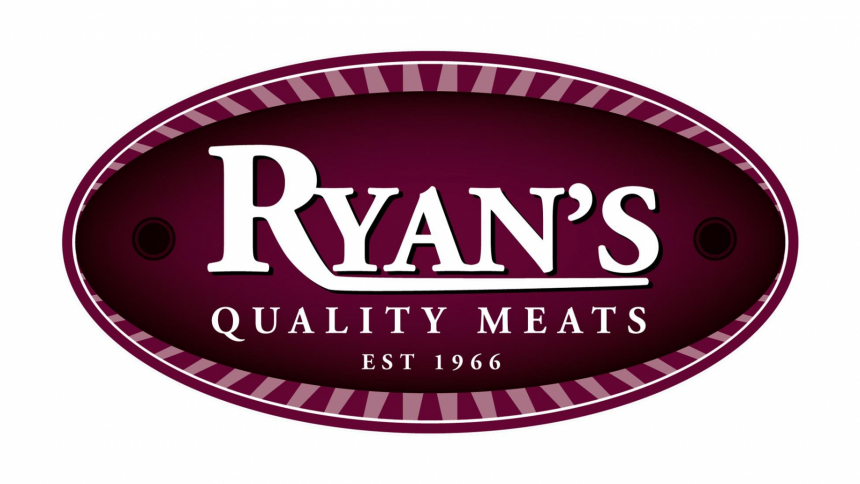 When Greg Ryan joined the family butcher, Ryan's Quality Meats was a small corner store. Now it's a huge operation championing WA produce.
Great things often grow from humble beginnings. Greg joined his dad's tiny butchery at a time when all most consumers knew about beef was that it came from a cow. 
More than half a century later, the butcher leads a business that employs dozens of Western Australians and has local provenance at its heart. 
"I left school halfway through year 10 and did my apprenticeship. Dad was a small corner store butcher, but I struggled to see how we were going to make a living out of that," he recalls.  
"When I took over, we had myself, one apprentice and dad would come in and help. Now we've got 55 people working for us at facilities in Jandakot and Bunbury, and my wife and two children are also involved.  
"Each week we're doing 60 bodies of Butterfield Beef, 180 Amelia Park lambs, 50 sides of pork and a few thousand chickens. The business has changed quite a lot since it started more than 50 years ago." 
Driving that change was a perception that not all meat was created equal. While Greg has increased the the processing capabilities at Ryan's Quality Meats, he has also shifted into distributing, value-adding and marketing exclusively sourced WA meat. 
"When we started getting beef through V & V Walsh (the family behind the Amelia Park brand) Paul O'Meehan's produce kept coming in and we kept identifying it as a really good product," he says.  
"Then we started asking the question, 'Whose beef did we get that day?' When you've been in the industry for a long time, you get to know what you're looking at, and what you're looking for.  
"Paul's Butterfield Beef ticked all the boxes and still does: it's grown at the foot of the Stirling Ranges, so the environment it's raised in, the animal husbandry, and the care he shows for the cattle all count." 
This also holds true for Gimlet Grove Dorper Lamb and Blackwood Valley Beef and Lamb, and Greg's passion for promoting the quality of Western Australian produce is obvious. 
"Getting customers to support WA producers and farmers is an ongoing challenge, but it's what excites me about getting up each day," he says.  
While it might cost a bit more, Greg maintains it's worth every cent, and he works hard to help consumers understand why it matters. 
"The challenge is in trying to get people to understand the difference between a good local piece of steak and a piece of steak with no provenance.
"Our business is all about a fully integrated, WA paddock-to-plate product. We can trace each animal back to the farm it came off. And every person that takes part in the process is employed in WA." 
This local focus is also evident in the flavours the butcher likes to introduce to his products, adding a touch of glamour to sausages, burgers and cocktail meatballs with truffle-infused beef.