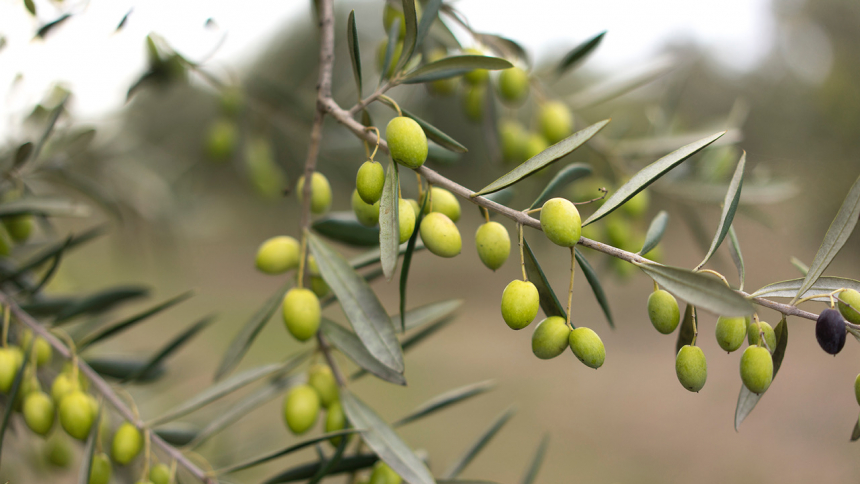 Tanuja "Nuja" Sanders has helped build some of Australia's most complex mining and water projects but she also loves engineering magic in the kitchen.
Nuja and her husband, Keith, built the Sathya Olive Company from scratch after falling in love with a 400ha property near Bunbury in 1999. 
At the time, the engineer was helping to build a power plant for Worsley Alumina and had no thought of a foray into fine food. 
"We built our dream home on the property in 2004 and then decided to plant over 2500 olive trees between 2005 and 2007 over 25 to 30 acres (10 to 12ha) purely for aesthetic reasons," Nuja says. "By 2010, these olive trees started bearing fruit." 
Nuja has always had a knack for creating something out of very little, so much so she earned a nickname to match. 
"My friends and family call me a food chemist because I can whip out a scrumptious meal at a very short notice and can easily entertain guests in large numbers," she says. 
So while she didn't have anything to do with olives growing up, Nuja soon became adept at turning their natural bounty into table olives with unique spice blends. "I started developing a unique product range not just with table olives but also with infused olive oils and dukkah." 
Positive feedback from family and friends encouraged her to go into commercial production. "In 2013, we became commercial, as our oil production had ramped up to four digit numbers," she says."We entered our oil into the Royal Perth Show and won bronze medals." 
By then, Nuja was working as a project manager for SA Water on the Adelaide Desalination Project but a downturn in mining proved to be a blessing in disguise for the engineers. 
"That gave both me and my husband time to work on our olive oil business, as that would give us sustainability in our lifestyle even through recession," she recalls.  
"It would also provide healthy living not just for us but to the community, reduce the carbon footprint by planting more trees, create cash flow for other local businesses such as bottling and packaging, and offer local employment to the community. 
In 2014, Sathya Olive Company released their first infused olive oils, winning silver medals at the Perth Royal Show. 
"This was the start of our 'niche business' as we soon realised that customers preferred infused extra virgin olive oils over plain extra virgin olive oil because of the taste and ease in cooking," she says.  
"We started selling our products through local cellar doors and gourmet food outlets but this was not sufficient to sell all our produce."" 
Two failed attempts at exporting the product to India didn't deter the duo who remained determined to further expand their business. 
"Being engineers, we always improvise to increase productivity and efficiency, so we decided to install a 22kW solar power plant on our property that would further reduce our dependence on electricity grid and reduce the carbon footprint of our business model," Nuja says.   
In 2015, the couple developed Sathya's logo, website and new packaging, as well as a full range of infused olive oils.  "We again won silver medals for most of our oils at the Royal Show and I joined the WA Olive Council as a Board Member representing the Peel region," Nuja says. 
The word Sathya means true in Sanskrit.  "It is symbolic of the clean and green environment that our olive grove is based in and aligns with the core value of our business model — sustainability." 
 ***
Sathya is stocked at Spudshed, Farmer Jacks, IGA, The Herdsman and The Crooked Carrot.