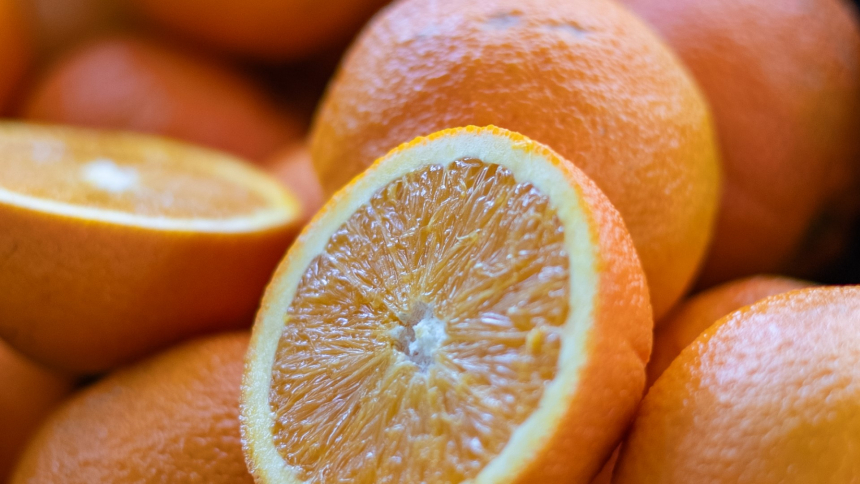 If you're inclined to bunker in during the cooler months, it's time to embrace the sunshine and spring into the new season with a full farmers market experience.  
While the parade of seasonal produce is an obvious drawcard, these outdoor markets offer myriad reasons to visit and stay for a while. Here are just 10.
Discover new places
If you're new to a suburb or travelling in the regions, farmers markets are good spots to get to know the community. Apart from being the place to meet people growing and making the food you buy, the markets often host great community groups. Stirling Farmers Market, for example, offers one free stall a week to a not-for-profit.
Enjoy an early breakfast (or lunch)
Sure, you should load up on seasonal produce such as blueberries and cucumbers to take home, but we highly recommend grabbing a bite to eat while you're there. Start the day with savoury crepes, a bacon and egg roll or gourmet toasties or choose from an array of cuisines for lunch. You can also find plenty of sweet treats, such as donuts and cakes, to have with a freshly brewed coffee, too.
Listen to live music
Music adds to the chilled vibe of farmers markets and ensures a feast for all the senses. Kick back on the grass and listen to local musicians play the guitar or keyboards and sing a few tunes as you tuck into some freshly cooked grub and a nice hot cup of tea or coffee. It's a great way to spend a few hours.
Get your knives sharpened
Every cook needs good knives. But even good knives go blunt. Several farmers markets, including Subi Farmers Market, have stallholders who specialise in knife sharpening. Drop them off when you arrive and chances are they will be as sharp as steel by the time you've loaded up your basket.
Learn a new skill
Some farmers markets offer regular workshops. Perth City Farm has a range of interesting skills you can learn at reasonable rates, including brewing alcoholic and non-alcoholic drinks, baking bread and – in time for the festive season – making seasonal infused gins and edible flower canapes.
Colour your world
Fresh food isn't the only seasonal fare to pick up at farmers markets – there are lovely blooms everywhere. Fashioned into pretty posies or bouquets of colourful natives, there's bound to be a bunch for you to take home or to brighten someone else's day.
Keep the kids amused
Most parents can attest to the fact that taking the children shopping is far from fun. But farmers markets often provide in-built entertainment to keep the kids amused so you can all have a good time. At Freo Farmers Market, for example, an animal farm, face painting and craft workshops are all part of the offering.
Try something different
Ever thrown an axe? You can try your hand at Swan Settlers Market. Interested in the environment? Find out about the beauty of bee hotels with Battsenby's Wildlife Habitats, which pop up at markets from Roleystone to Fremantle. Breaking out of your comfort zone also extends to food. Farmers markets are a great place to discover different flavours, from fresh ingredients to hot sauces, pickles and chutneys. Sample what's on offer and you're bound to find a new favourite.
Don't forget your pets
You can bring your pooch to most farmers markets, so even four-legged members of the family get a morning out. Whether it's allowing them a nibble from the sausage sizzle or stocking up on treats from a pet stall, you can spoil them there, too. There are usually water bowls out for them in case it's a warm day.
Savour that local feeling
Buy West Eat West members are regulars at farmers markets across the state, so take a look at our members list and keep an eye out for these wonderful producers and artisans. And give yourself a pat on the back as you leave laden with produce – you're doing so much good by buying local.
However you choose to experience your local farmers market, don't forget to bring some cash. A lot of stallholders don't have electronic facilities and we'd hate you to go home empty handed.