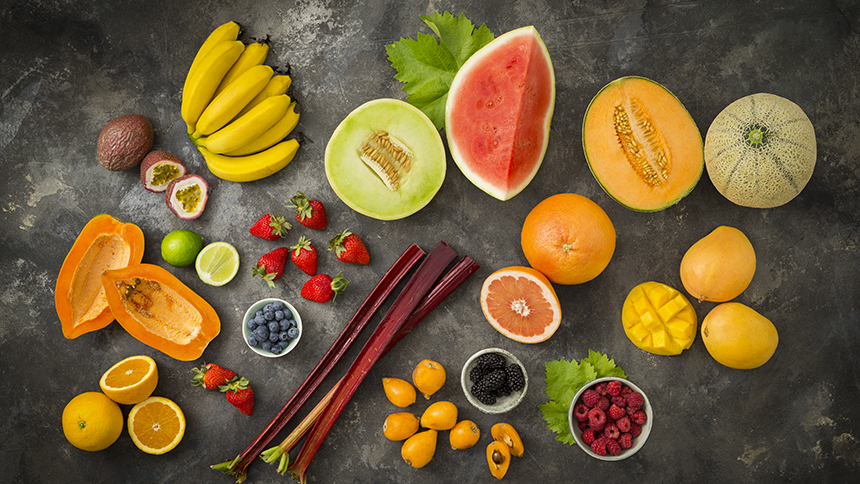 Now that summer is approaching, the evenings are growing longer, the fruit & veggies are delightfully delicious and outdoor dining is a must! While summer is arguably the best season of all – a welcome relief from chilly days, it can also bring various health and wellbeing challenges.
So, to keep you feeling restored and replenished we've listed three noteworthy tips to help you make good choices this summer!
1. It all starts by picking seasonal fruit and vegetables
By now, Buy West Eat Best aficionados would know the endless benefits of eating seasonally. Not only is it great for the environment and local producers but also, and maybe most importantly, it's great for our health!
Many in-season foods help prepare the body for a changing environment. For example from a temperate spring to a scorching WA summer.
Local, in-season fruit and veggies make it to supermarket shelves much faster than imported produce, so they require less energy and resources to package and transport. Therefore, your fresh foods spend less time in storage and transit and are also fresher and higher in nutritional value than their imported counterparts. That means you get to reap all the benefits and keep energy levels high as we all start to spend more time outdoors.
To take full advantage of in-season produce and for the best seasonal recipes, make sure to subscribe to the Buy West Eat Best seasonal newsletter.
2. Keep hydrated with our seasonal produce hot picks
Summer fruits & vegetables are notably high in water – some contain as much as 96% – and often have the added benefit of cooling you down. Which is perfect for staying hydrated throughout the hottest months of the year! But which fruits and veggies are the best to fight off dehydration? Luckily for you, most summer produce is great!
Surprising hydration alternatives:
Bananas – they contain 74% water! Crazy, right? With dehydration causing an imbalance of electrolytes in the body, eating potassium-rich foods should help stave off the symptoms.
Mushrooms – another surprising hydration winner, Mushrooms contain a whopping 92% water! A great way start your day with optimum hydration; fry up or bake some West Australian mushrooms for brekky.
Radishes – a tasty H2O-packed food, the humble radish comprises of 95% water. Considered a cooling food in ancient medicine, many people swear by its heat-dissipating properties. To maximise the hydrating effects, remove the skin but note – this will lower the amount of fibre.
Of course, there are the well known hydrating superstars like: watermelon – which contains 92% water, cucumber (96%) and peaches (89%). Everywhere you look in-season fruit and vegetables are packed with the fuel you need to survive the heat! Check out the full list of summer produce here.
3. Choose the right summer produce to look after your mental health
Not only will summer produce keep you cool and hydrated, it will also provide your brain with the nutrients it needs to keep your mental and cognitive health happy.
New research has established a link between brain health and several nutrients, including omega-3 fats, B vitamins, iron, zinc and amino acids which are all found in a variety of summer produce.
Here is a shortlist of health benefits contained in summer produce – even more reasons to tuck in!
Asian greens are full of a variety of B vitamins that keep the nervous system healthy and help to make red blood cells, plus contribute to skin and eye health.
Broccoli and broccolini contain lots of iron which helps to transport oxygen throughout the body and reduces fatigue, boosts immunity and restores sleep, so during those hot summer nights you'll be able to rest easy!
Rich, creamy and flavourful, avocados are heavy in omega 3 fatty acids which can help lower cholesterol and improve heart health. So, as we begin to consume more fresh summery salads, it's good to know the great avo is bringing us plenty of benefits.
Save this blog for future reference, so next time you head out to get your fill of local produce you'll be able to choose the best seasonal fruits and veggies for your health to kick-start the summer! If you need more motivation to buy west to ensure you'll eat best, then be sure to follow us on Facebook, Twitter and Instagram. #BuyWestEatBest