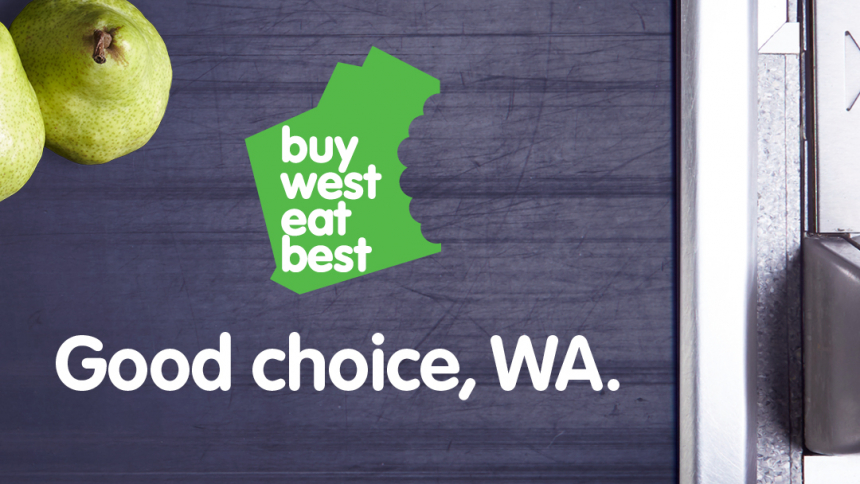 A total of 33 new food businesses have signed up to the Department of Primary Industries and Regional Development's Buy West Eat Best (BWEB) program since the rollout of the 'Good Choice' marketing campaign to consumers.
Not only have three quarters of consumers surveyed said they would be more likely to purchase BWEB labelled products as a result of the campaign but industry membership to the program has increased by close to 26 per cent for 2017.
Department food industry development director Deborah Pett said the campaign had been jointly-funded by the State Government and industry including significant contributions by Mt Barker Chicken, Amelia Park Lamb, Linley Valley Pork, Carnarvon Bananas and the WA Fishing Industry Council.
"It is very pleasing to see these initial results showing high consumer awareness for the BWEB brand, but also that WA food businesses and industry groups recognise the benefit of being affiliated with the program," Ms Pett said.
"The program now has 157 members, compared to 124 in 2016. Of the new members the biggest increase has been in seafood retailers with nine new members.
"Initial research results show one in five consumers have recalled the specifics of the campaign advertising, and the companies who invested in the campaign had higher brand awareness for their product as a result of being directly linked with the BWEB generic 'Good Choice' advertising."
The BWEB labelling program gives consumers the opportunity to easily identify produce farmed, grown or fished in WA.
Ms Pett said it was timely in the lead up to Christmas to remind consumers about the benefits of buying local.
"Buying produce from local suppliers gives you the confidence that the food you are serving your family and friends this Christmas is of high quality and fresh, and at the same time you are also helping the WA food industry to grow," Ms Pett said.
The 'Good Choice' campaign launched in July and will continue in its current format until May 2018.