Apple & cinnamon donuts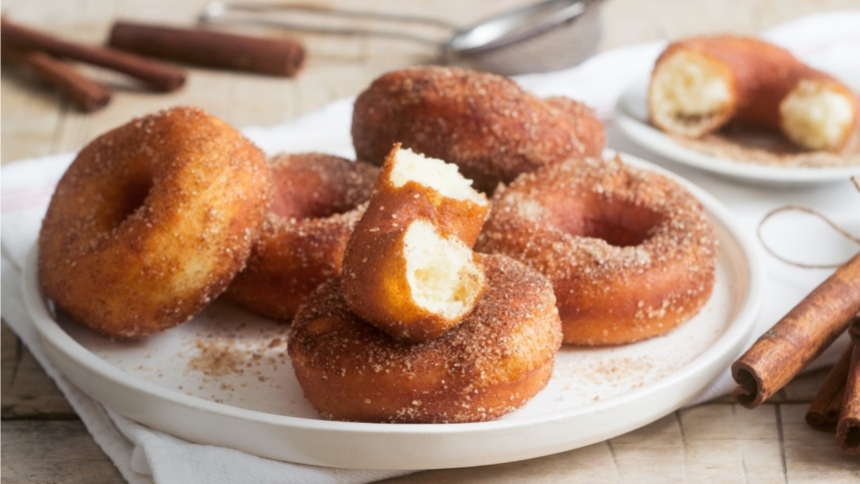 Method
Combine dry ingredients in a large bowl. Make a well in the centre.
Whisk in the butter, milk and egg until it forms a smooth batter.
Peel, core and cut the Granny Smith apples into about 1cm-thick slices.
For the topping, combine the extra sugar and cinnamon in a tray and set aside to coat the hot donuts.
Heat oil in a deep pan and get ready to start cooking these heavenly fluffy puffs.
Coat apples with the extra flour and dip into the batter. Remove excess batter by wiping with your fingers.
Place the donuts in the hot oil and cook until golden brown. You may need to do a few at a time.
Do not drain. Remove the apple donuts with a pair of tongs and turn in the prepared cinnamon sugar mixture.
To serve
Eat them just as they are – warm or cold – or with a scoop of your favourite ice-cream.
Handy Tips
Handy Tip
01
Make sure you use a corer to core the apple as this will assist in the shaping of the donut. The neater they are, the better the end result.
Back to Recipes