Chicken tagine with olives & lemon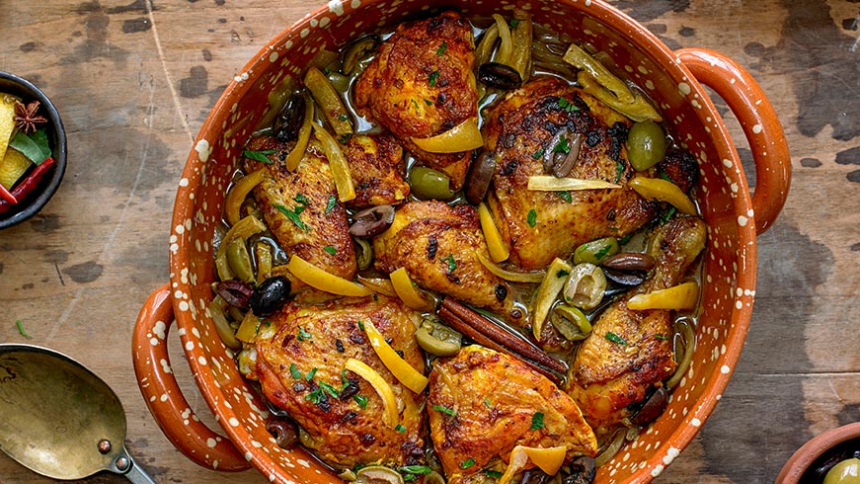 Method
Combine all the spices well. Pat the chicken pieces dry with paper towel and rub spice into the skin. Rest in a bowl, covered, for one hour.
After 30 minutes, place apricots and raisins in a separate heatproof container and cover with boiling water to plump, then drain. Combine stock and tomato paste and set aside.
Heat olive oil in tagine or pot over medium-heat. Sprinkle chicken pieces with salt (omit this step if using preserved lemon), then place skin down to cook for five minutes, until lightly browned.
Reduce heat to medium-low, put garlic and onions on top of the chicken and cover to cook for 15 minutes.
Turn the chicken over and top with the lemon slices (or preserved lemon), raisins and apricots, olives, and combined stock and tomato paste. Bring to a simmer, then reduce heat to low and cook, covered, for 30 minutes. Season with additional salt to taste.
To serve
Serve on couscous or with warm flatbread, sprinkled with the chopped coriander.
Handy Tips
Handy Tip
01
You can use a traditional Moroccan tagine or a heavy-based pot with lid.
Back to Recipes