Dairy-free coconut crepes with orange sauce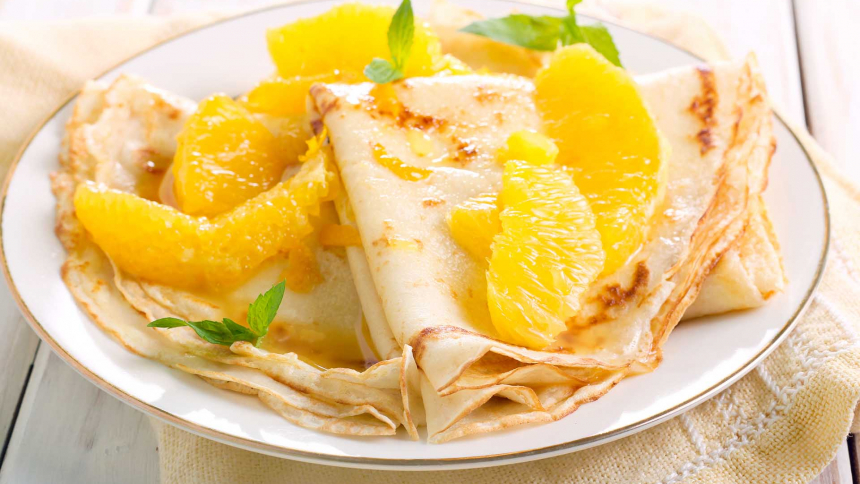 Method
(This recipe was kindly supplied by Moora Citrus.)
To make the batter, combine eggs, coconut milk and flour, arrowroot (or cornflour) and salt in a bowl and whisk until smooth and creamy. Rest for five minutes.
Heat a frying pan over medium heat with a little oil of your choice. Add a few tablespoons of batter, or enough to coat the base evenly when you tilt the pan.  Cook for one or two minutes on each side, or until golden. Set aside on a warm plate and repeat until all the batter is used.
To make the sauce, combine orange juice and zest, vanilla and maple syrup in a saucepan. Simmer for a few minutes over medium heat until slightly thickened. Add the butter and whisk until shiny and glossy.
To serve
Place warm crepes onto serving plate, drizzle with orange sauce and top with fresh orange segments.
Handy Tips
Handy Tip
01
These are great for breakfast, brunch, lunch or dessert. Whenever you choose to eat them, you can't go wrong.
Back to Recipes