Eggnog ice-cream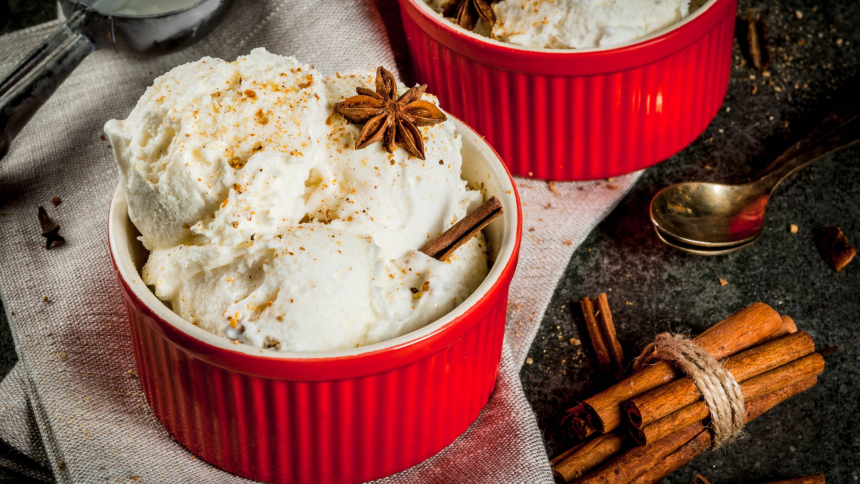 Method
Heat cream, milk, alcohol (if using), cinnamon quill, ground cloves and half the ground nutmeg in a saucepan over medium-low heat until mixture just comes to the boil, stirring occasionally.
Remove from heat and set aside for 10 minutes to infuse the flavours before removing and discarding the cinnamon quill.
Beat together egg yolks, sugar and vanilla in a large bowl of an electric mixer until pale and thickened. Slowly whisk in 1 cup of the warmed cream mixture.
Pour the egg yolk mixture back into the saucepan containing the remaining warmed cream mixture and reheat over medium-low heat, stirring constantly, for 10-12 minutes or until mixture coats the back of a spoon. Do not allow to boil.
Remove pan from the heat and strain through a sieve into a heatproof bowl. Cover and refrigerate for 2-3 hours until chilled.
Churn the mix in an ice-cream machine according to manufacturer's instructions. Spoon into a clean, airtight container and seal with a lid. Freeze overnight.
Allow ice-cream to stand 5-10 minutes before serving.
To serve
Top with star anise and remaining ground nutmeg to serve.