Pork & veal terrine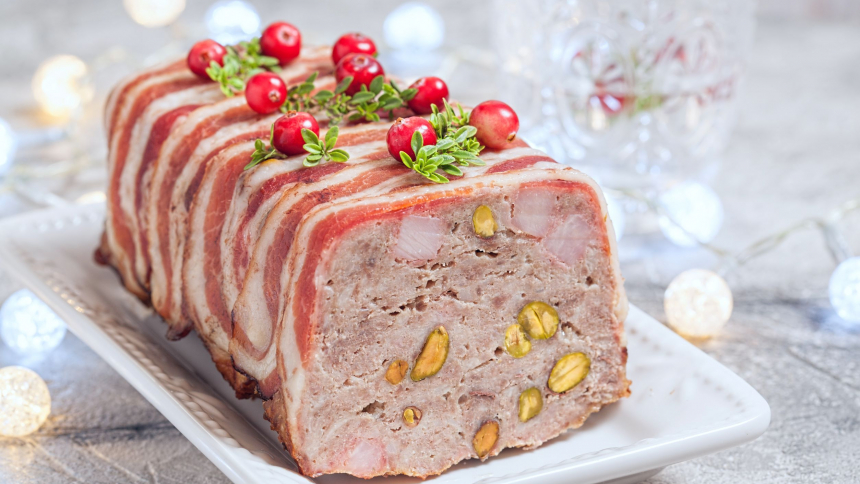 Method
Preheat oven to 180C (160C fan-forced).
Line a loaf tin with baking paper, leaving enough paper overlapping to enclose the top.
Layer prosciutto slices to line the tin, leaving the slices draped over the sides of the tin on all sides.
Place the remaining ingredients in a large bowl. Season with salt and pepper and mix well to combine.
Press the mixture firmly into the prepared tin.  Fold the prosciutto over the top to cover, folding the end pieces in first, then enclose with baking paper. Top with two layers of foil, folding around the edges.
Place the tin in a large baking dish and pour boiling water into the dish, halfway up the sides of the tin.
Bake for 90 minutes, then remove from the oven.
Leaving the foil on, place a heavy weight, such as food cans or a clean brick, on top of your terrine and set aside to cool to room temperature.
Once the terrine has cooled to room temperature, place in the refrigerator overnight to chill.
To serve
Remove from tin and cut into generous slices.