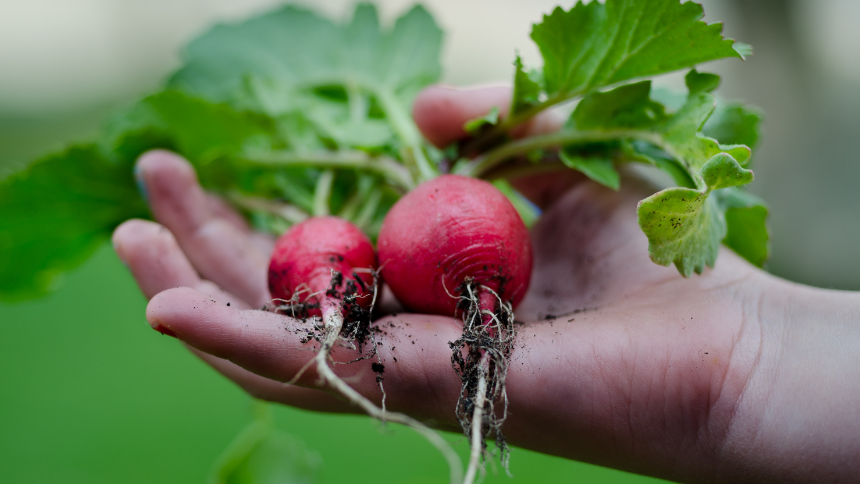 Nose to tail eating has been a trend with top chefs in recent years, but how about root to leaf? This sustainable approach to cooking refers to using an entire vegetable – leaves, stem and skins – boosting both nutrients and value for money.
Here are ideas to minimise your waste and maximise your health:
Beetroot leaves from a bunch of fresh beetroots are delicious sautéed in oil with garlic slivers and served with a fresh squeeze of lemon for a healthy side of greens.
Don't throw out those potato peelings! Spray them with oil then toss to cover in salt, pepper and paprika, or other spices to your taste. Bake in a single layer at 200C for 10 minutes, or until crispy and serve as a pre-dinner snack.
Have you been under the impression that celery leaves aren't edible? They are perfectly safe and highly nutritious. Try a celery leaf salad with ripe strawberries, crisp croutons, and a honey vinaigrette.
Finely chop parsley or coriander stems when you have only used the leaves, and pack them in an ice cube tray. Cover with water and freeze ready to throw into your next soup, stew or curry for fresh flavour.
You can even keep your benches clean with waste! Place orange peels into a mason jar until full. When you have enough, add white vinegar until the peels are just covered and infuse for a minimum of two weeks in a dark place. Strain liquid through a fine-mesh sieve and add to a spray bottle to use as a multi-purpose cleaner.
Not only is the root to leaf trend great for the environment, but it's also a budget-friendly way to enjoy more of the local food you love!