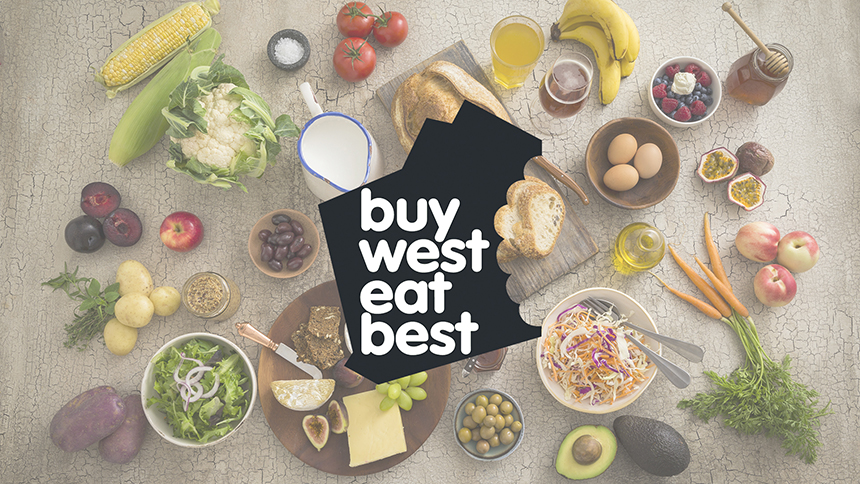 Western Australians are being encouraged to #WanderOutYonder in their own backyard — to discover new destinations (or reignite childhood travel adventures) and indulge in favourite outdoor activities, such as nature walks, hiking, kayaking and biking.
In order to get the most out of your next adventure, plenty of energy-rich snacks will be required to keep you powering through the day. Here are five Western Australian delights to help fuel your next #WanderOutYonder.
1. Fresh fruit
Thanks to a plentiful supply of delicious new season fruit, there's some great options to pack for a punch of flavour and energy.
Mandarins give a zingy, citrus-based treat; bananas boost your potassium and vitamin B6; while pre-cut watermelon or any of the berries (blueberries, strawberries and raspberries) provide a refreshing snack.
Add some Brownes Dairy Greek Style All Natural Yoghurt to the mix for additional protein to keep your energy levels steady.
2. Beef jerky
Super tasty and protein-filled, jerky is a great way to top up your blood sugar levels during any outdoor adventure.
Buy West Eat Best member Harvey Beef has three wonderful flavour options you can pick from too; Traditional, Fire & Spice, and Honey & Soy. A small amount goes a long way to boost energy levels.
3. Liquid
When hiking or going for long bushwalks, it's important to hydrate before you start feeling thirsty.  Replenish fluids and electrolytes by drinking small amounts regularly.
Water keeps you cool while you exercise and helps regulate your body temperature, Refresh Pure Water supply 5L and 10L bottled water, perfect for the back of your car or esky.
You could even include a natural energy drink, such as Bee Firm NRG, to enjoy with lunch and help you power through the afternoon.
4. Load up on veg
Thinking ahead is key when heading out in nature, as is pre-cooking a meal packed with healthy ingredients.
Aim for something that will keep in a cool bag in your backpack for a few hours. Whip up some vegie balls with whatever you have in your cupboard (sweet potatoes and spices are a great mix) and enjoy with hummus or salad.
If you're a carb lover, it's hard to go past the classic sanga – grab a loaf from Loafers Artisan or a bun from Turkish Bakeries and load it with some local leafy greens, tomato, and your fave cold cuts from Mondo Doro.
Let us know your favourite snack for days out and about @buywesteatbest – but make sure it's Western Australian! And enjoy your #WanderOutYonder.