Citrus Christmas Ham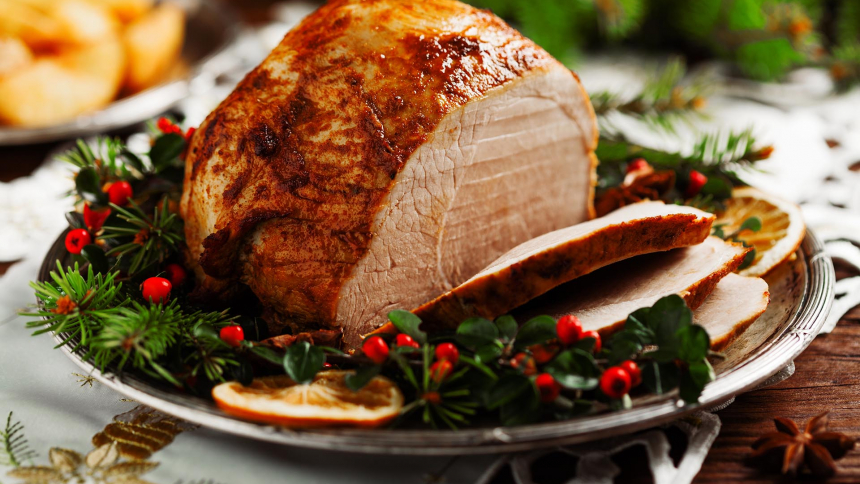 Method
In years gone by, oranges were a traditional inclusion in a Christmas stocking. Not only were they considered something of a delicacy, especially in cooler climates, but they were also said to represent bags of gold gifted by Saint Nicolas.
Buy West Eat Best grocery member Woolworths offers a take on the tradition with their glazed Christmas ham recipe with a citrus twist. Look out for WA-grown Moora Citrus oranges, available in stores until the end of January.
To make glaze, place thyme, maple syrup, vinegar, salt, orange zest and juice in a large saucepan and cook for 12 minutes or until reduced by one third. Stir in the mustard and set aside.
Preheat the oven to 160°c. Grease a large, shallow roasting pan and line with greased foil, then baking paper. Sit the ham on a wire rack over roasting tray.
Use a small, sharp knife to cut around ham shank. Add 2 cups water to tray and bake for 20 minutes to help separate the skin from the meat.
Remove ham from oven, cool slightly to handle, then carefully run a knife under the skin, around the edge of the ham. Gently lift off the skin in one piece by running your fingers between the rind and the fat.
Thinly slice the oranges and use the base of the thyme stems to pin orange slices over the ham's surface, overlapping slightly. Pour the glaze over the top.
Increase oven temperature to 190°c. Bake ham for a further 1hr and 30 mins, or until ham and orange slices are golden and caramelised, basting with glaze every 20 minutes.