Creamy Suzette, lentil & celery salad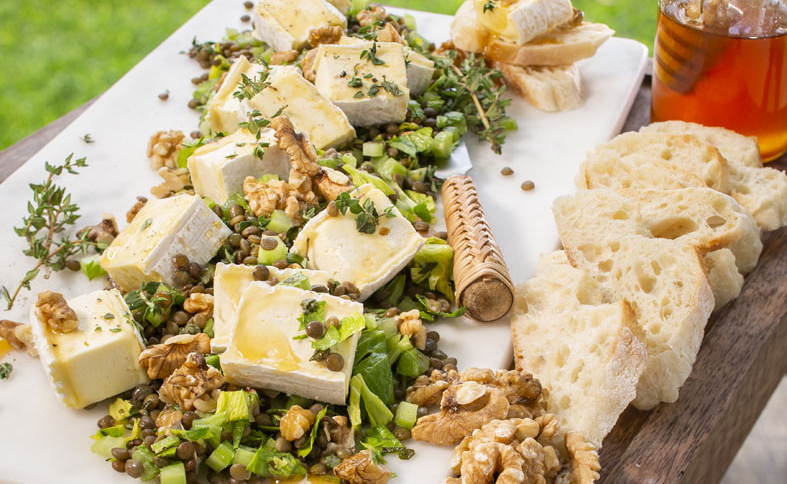 Method
(This recipe was created by Kate Flower, of Kate Flower Food. The standout of this gorgeous summer salad is the sensational creamy Suzette cheese created by the passionate farming family at Halls Family Dairy. While this beautiful soft cow's cheese can just as easily delight on a plate with a cracker on the side, this salad is a lovely way to showcase and share the multi-award winning cheese.)
Before cooking the lentils, rinse well to remove any debris. Combine lentils, chicken stock and bay leaf in a medium saucepan.
Bring to a boil, then turn heat down and simmer until lentils are tender, 25-30 minutes. Remove bay leaf, strain and set aside to cool.
In a large bowl, combine all remaining ingredients except the Suzette and gently toss to combine. Add cooled lentils and toss to coat. Taste and adjust seasoning if necessary.
Transfer salad to a serving dish.
To serve
Add slices of Suzette across the top of the salad and finish with sprigs of fresh thyme and a good drizzle of honey.
Handy Tips
Handy Tip
01
Make sure you allow the cheese to warm out of the fridge a little before serving, so the flavours are loosened and the creamy layer between the rind and middle starts to ooze.
Back to Recipes