DIY pork belly banh mi platter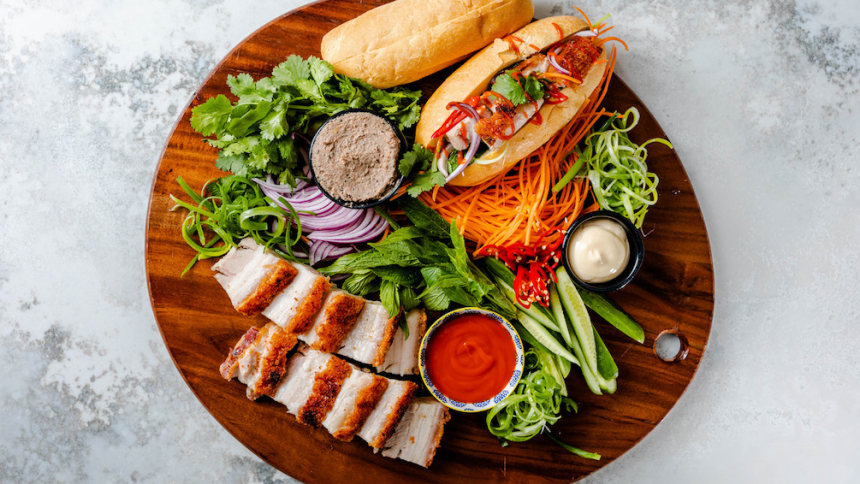 Method
(This recipe was kindly provided by Linley Valley Pork.)
To get foolproof crispy pork belly, follow this Australian Pork recipe.
Slice the spring onions into thin 10cm strips and place them in a bowl of iced water. Keep in the fridge until ready to use.
Combine sugar, vinegar and a pinch of salt in a medium bowl. Add the carrot and toss to combine. Set aside until required.
Slice the rolls lengthwise. Slice the crispy pork belly into bite-sized chunks. Drain the carrots and spring onions and pat dry with a paper towel.
Arrange all the ingredients on a platter and let everyone help themselves. To make banh mi, spread the rolls with the paté and mayonnaise, then stuff them with pork belly and the remaining ingredients.
Finish with a drizzle of Sriracha.
Handy Tips
Handy Tip
01
This DIY banh mi platter is a vibrant and fresh way to serve crispy pork belly. The colourful herbs and vegies make an impressive centrepiece and people will love creating their own banh mi.
Back to Recipes