Festive raspberry cheesecake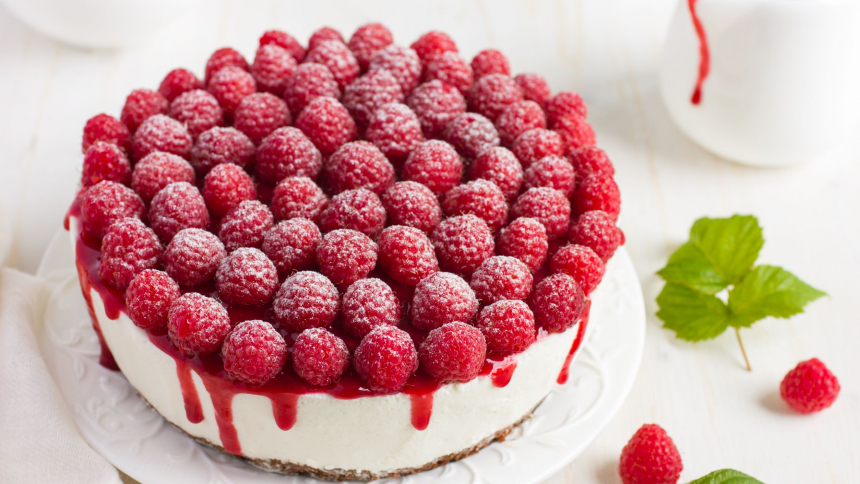 Method
Preheat oven to 160C. Butter and line a 20cm springform cake tin with baking paper.
Break up biscuits roughly by hand and pulse in a food processor until finely crumbed. Add melted butter and pulse until mixed through.
Pour mixture onto springform tin base, spread evenly to edges, and press the crumbs firmly onto the base using a flat-bottomed glass. Refrigerate for 20 minutes.
Sprinkle the gelatine powder over the cold water. Whisk with a fork and stand for 1 minute, then melt in the microwave in 20-second increments until dissolved.
Combine cream cheese and sugar in the bowl of an electric mixer and beat until smooth.
Add cream and continue beating until mixture has thickened. Fold in lemon juice. Gradually add cooled gelatine mixture, mixing well.
Pour the cream cheese mixture over biscuit base and refrigerate for 4 hours until set.
Heat the raspberry jam over low heat until smooth and pourable.
Gently remove cheesecake from springform tin and place on serving plate. Pour jam mixture over the top.
Arrange raspberries, base down, over the top of the cheesecake.
To serve
Sprinkle cheesecake with sieved icing sugar just before serving.