Feta, zucchini & cherry tomato skewers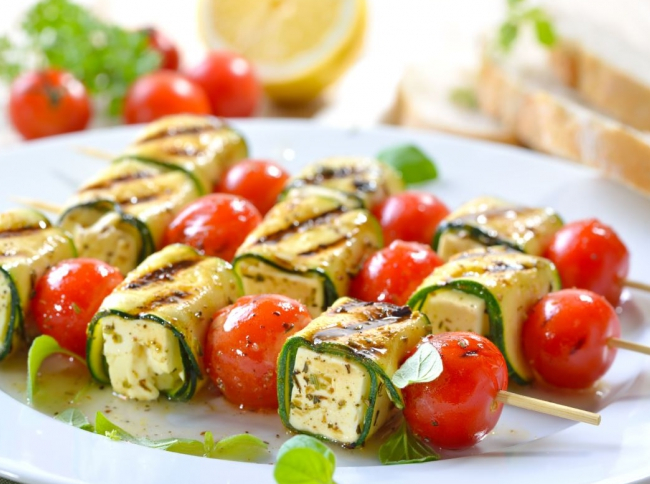 Method
Combine chopped herbs and olive oil in a small bowl. Cut feta into 2cm cubes and toss in oil mix.
Wash the baby zucchini and remove the ends. Using a vegetable peeler, create zucchini strips by shaving lengthwise.
Place a cherry tomato into a skewer and then take a zucchini strip, wrapping it around a feta cube securely in one direction. Allow the zucchini a generous overlap before trimming off excess and add immediately to skewer to hold in place.
Repeat until each skewer is full. Brush outside of each skewer with remaining olive oil mix from the feta marinade.
Heat a griddle pan until hot. Cook skewers for 3-4 minutes on each side, or until the zucchini is browned.
To serve
Remove to a serving plate and scatter with micro herbs to serve.
Handy Tips
Handy Tip
01
Select baby zucchini that are 2cm across at their widest point, so the slices wrap the feta cubes entirely.
Handy Tip
02
You can also use a normal-sized zucchini and slice strips to size.
Back to Recipes