Lamb loin with cashew nuts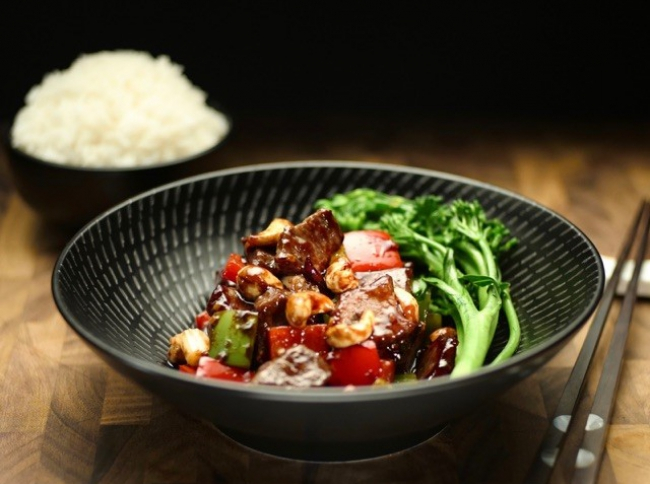 Method
(Recipe supplied by Amelia Park Lamb)
Cut lamb loins across the grain into slices about ½ cm thick. Place in a bowl with light soy sauce, Shaoxing wine, and potato starch. Add 2 tbsp cold water and mix well. Set aside to marinate 30 minutes. 
In a separate bowl, mix all the sauce ingredients. 
Heat a large frypan or wok over medium-high heat. When hot, add Sichuan pepper and stir-fry until fragrant, about 30 seconds. (Take care not to burn them.)  
Add marinated lamb, turn up the heat to high and stir-fry for 2–3 minutes, stirring constantly. 
Add garlic, ginger and spring onions. Stir through (about 30 seconds), then add capsicum and cashews. Stir 30 seconds more. 
Give the sauce a quick stir, then add to the lamb, stirring until it thickens. 
To serve
Divide the lamb among four warm bowls and serve with blanched broccolini.
Handy Tips
Handy Tip
01
Shaoxing wine and Chinese black vinegar are available from Asian food shops, and most supermarkets.
Handy Tip
02
This dish goes well with a nice glass of Beaujolais.
Back to Recipes