Leek, ricotta & cheddar flan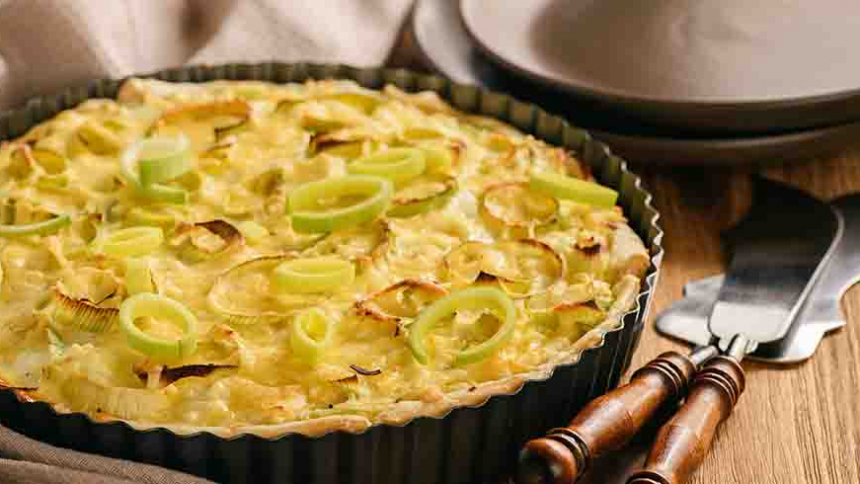 Method
To make the pastry, place the flour and very chilled butter into a food processor and process until it resembles fine breadcrumbs. Add the egg yolk and water, and process until dough just starts to come together.
Remove the dough from the food processor and knead on a lightly floured surface until just smooth. Shape into a disc, wrap in cling wrap and place in the fridge for 30 minutes to rest.
Preheat oven to 180C.
To make the filling, heat the olive oil in a frying pan over medium heat and gently sauté leeks for 5 minutes. Add the garlic and cook for another 2-3 minutes until translucent. Remove from heat.
Mix the ricotta, egg, cream, cheddar and seasoning in a large bowl, then stir in the leek and garlic.
Remove the pastry from fridge and roll out to fit a 25cm diameter flan tin. Blind bake pastry for 20 minutes, then remove from oven and reduce temperature to 170C.
Pour the filling into the pastry case and return to the oven for about 30 minutes, or until cooked in the centre.
Rest for 10 minutes before cutting and serving.
To serve
Serve warm or cold with a garden salad.