Lemon yoghurt cake with toasted pistachios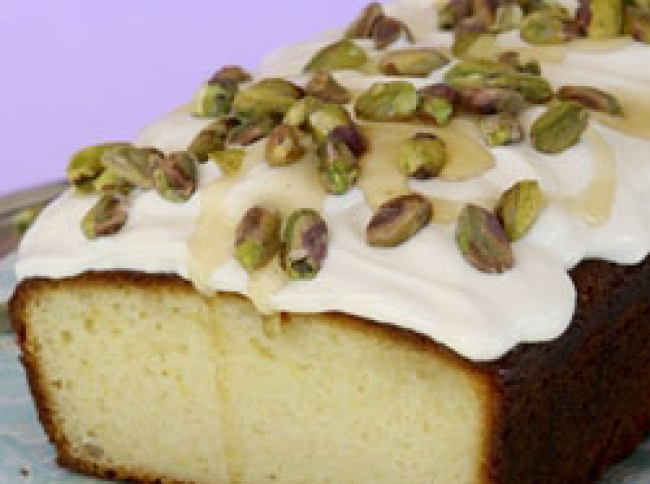 Method
Method
Preheat the oven to 180C. Line or oil a standard loaf tin.
In a saucepan, place lemon juice, honey, sugar and cinnamon (from the topping ingredients) and bring to a boil. Turn down and simmer for 5 minutes before cooling syrup completely.
In a large bowl, cream butter, sugar and lemon zest with electric beaters. Add eggs one at a time until incorporated.
Fold in sifted flour, baking powder and the yoghurt in three batches until just combined.
Pour cake batter into the loaf tin and bake for 45-50 minutes or until a skewer comes out of the centre clean.
Allow to cool in the tin for 5 minutes before removing to a wire rack.
Use a skewer to poke holes into the top of the cake and spoon two-thirds of the syrup slowly over the top. Allow the cake to cool.
To serve
Just before you're ready to serve the cake, top it with the honey Greek yoghurt, then sprinkle with pistachios and drizzle with remaining lemon-honey syrup.
Handy Tips
Handy Tip
01
Sweet, zesty and tart, this cake is heightened by using yoghurt as icing. It cuts through some of the sweetness and replaces the need for cream on the side.
Handy Tip
02
Once iced, this cake is best made and served in one sitting.
Back to Recipes