Miso-glazed eggplants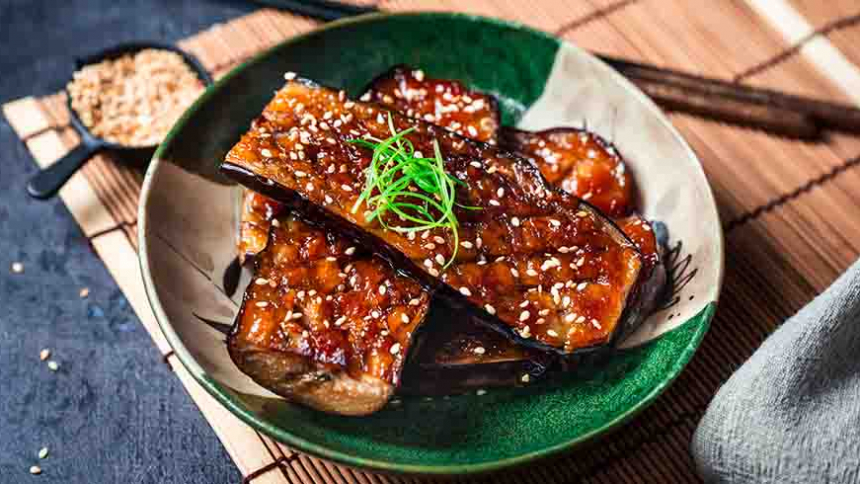 Method
Pre-heat oven to 220C (200C fan forced).
Slice each eggplant in half lengthwise. Score the flesh in a criss-cross pattern, using a sharp knife. Salt the flesh and rest for 30 minutes, before wiping salt and any liquid off with a paper towel.
Brush the cut side of the eggplants with sesame oil and place the halves cut side down on a baking tray lined with baking paper. Cook for 15 minutes or until skin begins to shrivel.
Meanwhile, make the miso glaze by combining miso and sugar in a small bowl and stirring until sugar is dissolved. Whisk the sake and mirin into the glaze until the mixture is smooth.
Take the baking tray from the oven and switch to grill setting. Turn the eggplants over and brush with the glaze and return to oven on middle shelf for about 4 minutes or until glaze begins to bubble.
Remove the eggplants and place on serving dish. Brush with any remaining glaze and sprinkle with sesame seeds. Add julienned spring onions to garnish and serve immediately.
To serve
Serve the miso-glazed eggplants on their own as an entrée or tapas style dish, or to accompany steamed or fried rice as a main meal.