Plum & orange polenta cake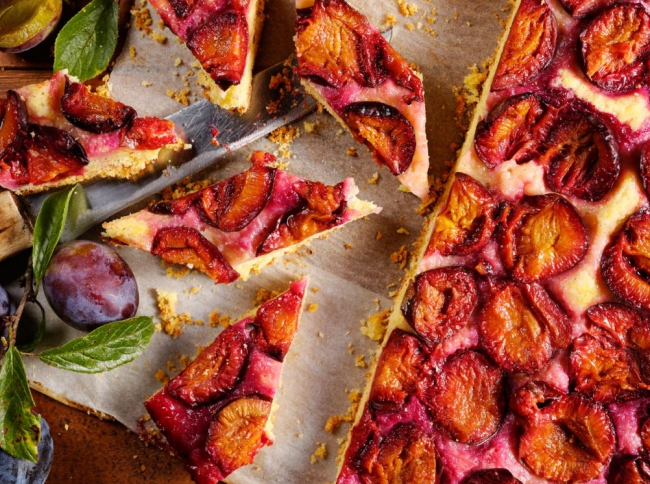 Method
Preheat the oven to 160C. Grease and line a 20cm square cake tin. 
Pour the melted butter over the base of the tin and sprinkle the caster sugar over the top. 
Arrange the plum halves cut side down on the sugar. 
Cream the butter and sugar with an electric mixer until pale and fluffy, then add the vanilla essence.
Add the eggs one at a time until fully combined. 
Combine the almond meal, polenta, orange zest and baking powder in a bowl, then gently fold into the wet mixture until combined. 
Spoon the cake batter over the plums, gentle tapping the tin to settle.
Bake for 40 to 50 minutes, or until the cake shrinks from the sides of the tin.
Remove from oven and leave to cool in the tin for 15-20 minutes. 
Place a plate or small board over the top of the cake and gently invert the tin to release the cake.  
To serve
Serve warm with cream, Greek yoghurt or vanilla ice-cream.
Handy Tips
Handy Tip
01
You can use any variety of plum or other stone fruit such as nectarines to vary the recipe
Handy Tip
02
This dessert is gluten free if made with gluten-free baking powder.
Back to Recipes