Slow-cooked beef ragu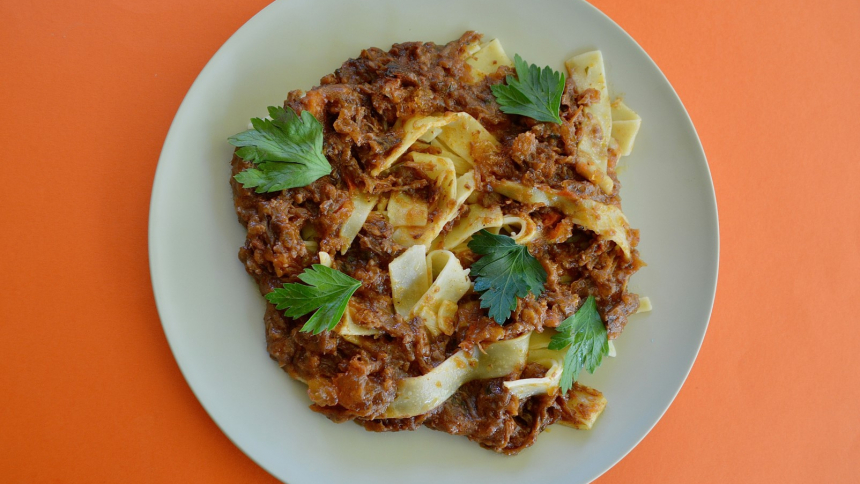 Method
Finely dice the onion, garlic, carrot and celery. Cut the beef into four equal pieces.
Heat 1 tbsp of olive oil in a heavy-based pan over medium heat. Sear the beef on each side until browned and transfer to a slow cooker.
In the same pan, add another tbsp of olive oil, heat, and sauté the onion for five minutes, until softened. Add the garlic, celery and carrot and sauté, stirring, for another five minutes.  Transfer the vegetables to the slow cooker with the beef and add all remaining ingredients.
Cook on low for six hours until beef is tender. Remove the beef from the pot and shred using forks, then stir the shredded beef back into the pot.
Season to taste with salt and pepper.
To serve
Serve over fettuccine pasta or polenta, with freshly grated Romano cheese and chopped Italian parsley leaves.
Handy Tips
Handy Tip
01
The cooking time may vary according to the slow cooker you use. Check after six hours and if not as tender as you would like, cook for another one to two hours.
Handy Tip
02
If you don't have a slow cooker, you can cook the ragu in the oven at 160C for 3.5 hours.
Back to Recipes