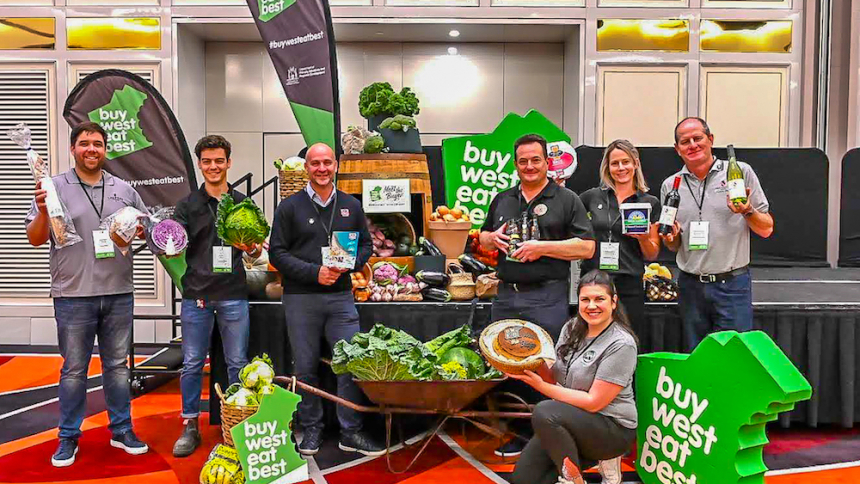 Meet the Buyer is a unique platform bringing the people behind our fabulous food and drink together with those who can't wait to share their delicious products. This year's promises to be even bigger.
Buy West Eat Best's inaugural Meet the Buyer exhibition was such a success that stalls for this year's event sold out weeks before local producers will share their wares with prospective new stockists. 
Anthony Pullella, who co-owns The Herdsman Market and The Floreat Market with brother-in-law Mark Kidd, is one of buyers who'll be returning to Crown Perth on October 25 to see what's in store this time around. 
"About four of us went down and it was very valuable – we discovered new suppliers and wholesalers we would never heard of or come in contact with if we hadn't gone," he says. 
"We're consistently hunting for new, up and coming suppliers and producers – products that are really cool and really good quality. If no one else has got it that's what gives us that point of difference. We would have made contact with four or five after we got home because we really loved their product."  
Buy West Eat Best launched Meet the Buyer last October to provide a unique platform for local food and drink producers and businesses to get in front of the buyers who can help take their business to the next level, at home and overseas. 
Western Australia's first agrifood industry exhibition attracted more than 70 food and drink exhibitors with more than 450 brands to Crown Perth, making a big splash in a sector that was still reeling from the impact of the pandemic. 
Buy West Eat Best program manager Melissa Worthington says the strong response augurs well for the second Meet the Buyer, held as part of Buy West Eat Best's month of celebrations. 
"We were thrilled to see the way businesses and buyers interacted and have taken on board all the feedback to ensure 2022 is even better," she says. 
"Buy West Eat Best is dedicated to supporting the wonderful work that Western Australia's agrifood industry does and events like Meet the Buyer help them to grow and thrive in challenging markets."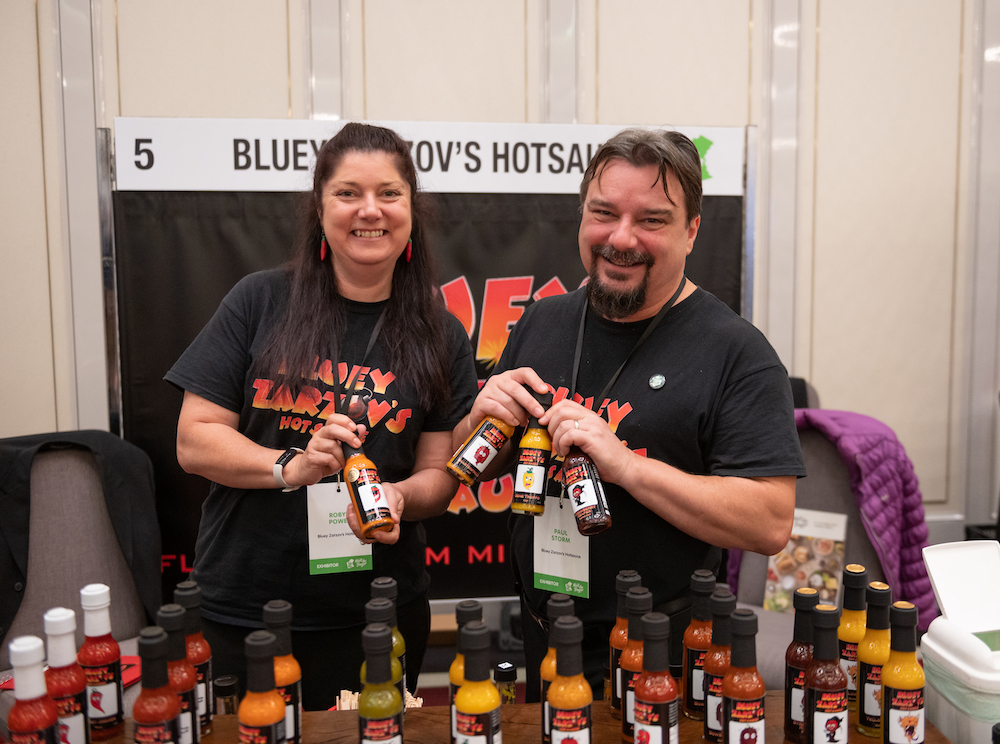 Bluey Zharzov Hotsauce's Paul Storm was one of those small business owners to benefit from the inaugural event, with Woolworths snapping up seven of his sensational sauces for a WA promotion. 
"The Woolworths rep came around to our stall and tasted our product and then reported back to the manager of three states, including WA," Paul says.  
"We were then asked us to be on specialty WA Up! towers they were planning to roll out in select supermarkets." 
Paul is still pinching himself that Bluey Zarzov's Hotsauce has premium placement on top of towers in 22 Woolworths stores in Perth and one in Margaret River. 
"We had just got into Farmer Jack's stores before Meet the Buyer but I thought it would take us about five years to crack one of the major supermarkets," he says. 
The inaugural event also proved to be a great networking experience for first-time attendees.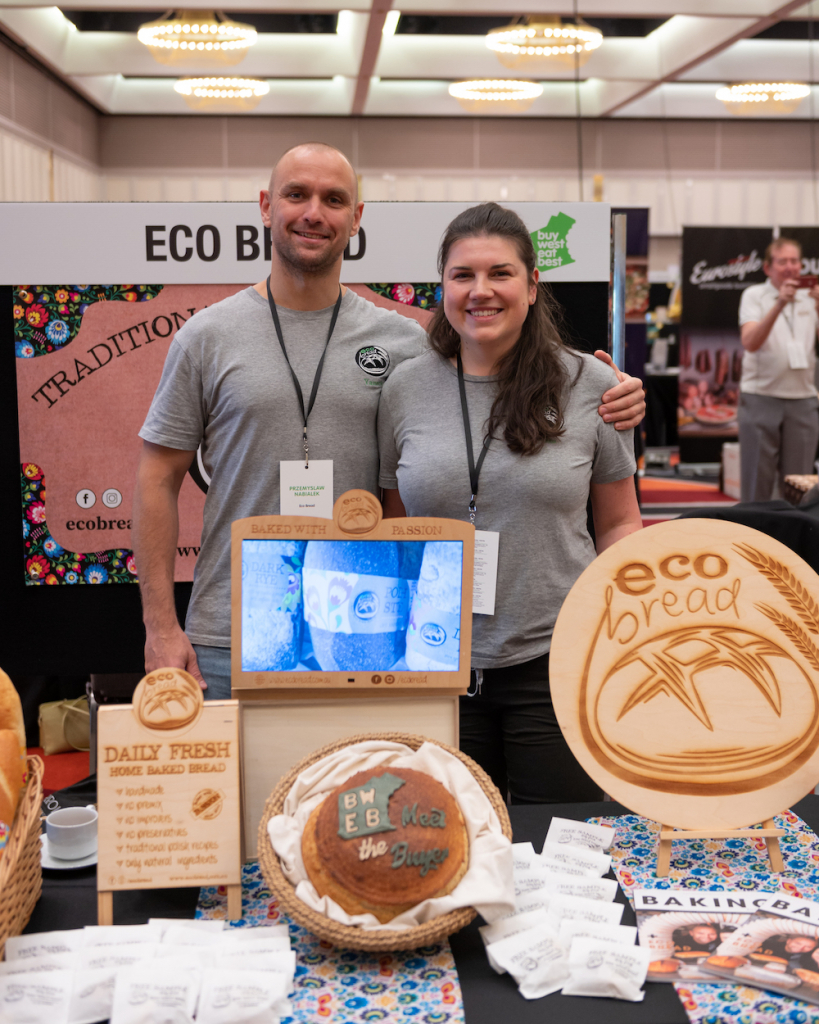 Perth artisan bakers Marta Kozlowska-Rychlewicz and Yaneck Nabialek are generally too busy keeping up with customer demand for Eco Bread's traditional Polish loaves to mingle with other local business owners.  
"The biggest problem for us is to find the time to chat with people because you know we do everything, we're so busy baking, with orders, everything," she says. 
"Here (at the exhibition) we can all be in one place and we can talk and find out more about each other. We are open to different partnerships and happy to create something special for other people." 
Black Garlic & Co's Julian and Dionne Sibly had only recently become Buy West Eat Best members when they decided to exhibit at last year's Meet the Buyer.  
But they immediately saw the opportunities for growth, in particular the chance to meet potential stockists and encourage them to sample their range of black garlic products. 
"We have big plans and you know if you can just get the right people to taste your product it can make all the difference," Julian says.  
"The event's also got that nice vibe where it's not too formal and you can meet lots of like-minded people." 
Darren Clark from Millers Foods, which mills premium flour south of Perth, says Meet the Buyer was also a good way to build connections with other business operators who could become future customers.   
"We've had quite a few people interested from other businesses that use flour that isn't from WA, so we will follow up with them," he says. 
"It's helpful to mix in a setting like this where we can what each other does and how businesses might work together." 
Many of those businesses are also building on existing relationships, with Millers Foods already having created a special flour blend for Eco Bread. 
"It's good to be able to work closely with other West Australians to deliver a great product – that's really satisfying," Darren says. 
While many Buy West Eat Best members exhibit at the event, the invitation is extended to all who grow, farm, fish and create great food and drink in our State. 
Their stalls become pop-up shops for buyers and importers, chefs, sommeliers, media and educators to visit, sample the fresh produce and fine products, and get to know the people behind them.  
"It's all about supporting businesses to build relationships," Melissa says. "Meet the Buyer provides a platform for buyers to find something new and fabulous for their retail shelves, menus or drink lists, as well as meet the people they will do business with."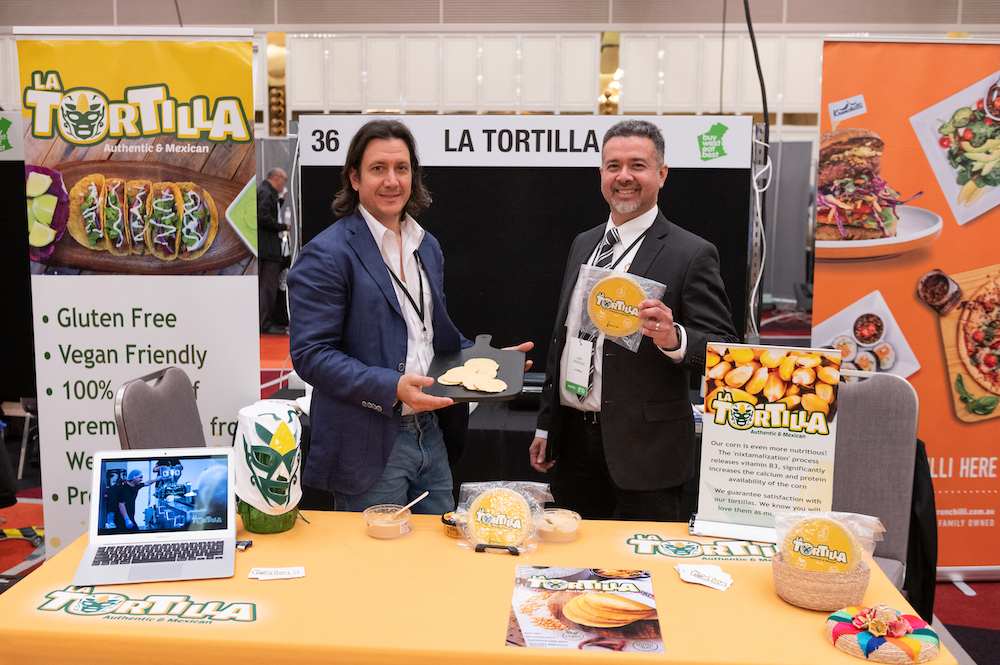 The duo behind La Tortilla, Alex Gonzalez and Miguel Maron, agree it's a great way to get the word out about what a business does – in their case, produce authentic Mexican tortillas made from West Australian corn without any preservatives. 
"A lot of people still don't know about what we do, so this is good exposure for us to say, 'hey, we're here'," Miguel says. 
They are also happy with the company they are keeping.  "We wanted to see what was around, to explore and all the brands you see around, you know they're good," Alex says. 
It's a sense of camaraderie that Buy West Eat Best is keen to foster while promoting everything that makes Western Australians so proud to eat and drink local. 
"We've known for a long time that WA punches above its weight in terms of both the variety of what is available and the quality," Melissa says.  
"Meet the Buyer is another way we can ensure that more people learn about the depth and breadth of what our State produces — and keep coming back for more." 
As Marta says, this is a particularly big deal for small businesses like hers that simply can't compete in terms of advertising their product. 
"We are only small, what we do, and here (at Meet the Buyer) people can see our product and maybe know it a bit more," she says. "It gives you support and energy to keep on going."