Cheat's chicken & leek pie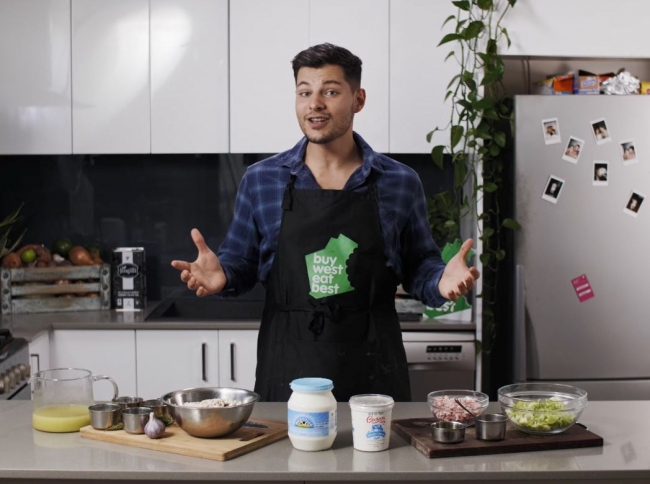 Method
(Recipe by Jordan Bruno)
Preheat oven to 200C.
To make the filling, heat a frying pan, add the bacon and leek, cook for 3 minutes. 
Reduce heat to low and add garlic. Cook for 2 minutes. Add white wine and reduce by half.
Now add plain flour, mustard, and chicken stock. Cook for 2-3 minutes or until the mixture thickens. 
Stir in thyme and shredded chicken and remove from heat. Stir in Mundella yoghurt. 
Using your baking trays as a stencil, chop out the base and top of pies from the puff pastry sheets. 
Place the large puff pastry piece on the base of your pie tray, pressing down on the pastry.
Scoop in the prepared filling until level with the top of the pastry.  
Place the second piece of pastry on top, brush with egg and bake for 25 minutes (or until the pastry is golden). 
Enjoy your delicious pies!
Handy Tips
Handy Tip
01
This recipe is a cheat because it uses pre-cooked chicken. It also adds cold yoghurt to the hot mixture to cool it down so you don't have to wait for the filling to chill naturally.
Back to Recipes