Apple & vanilla tart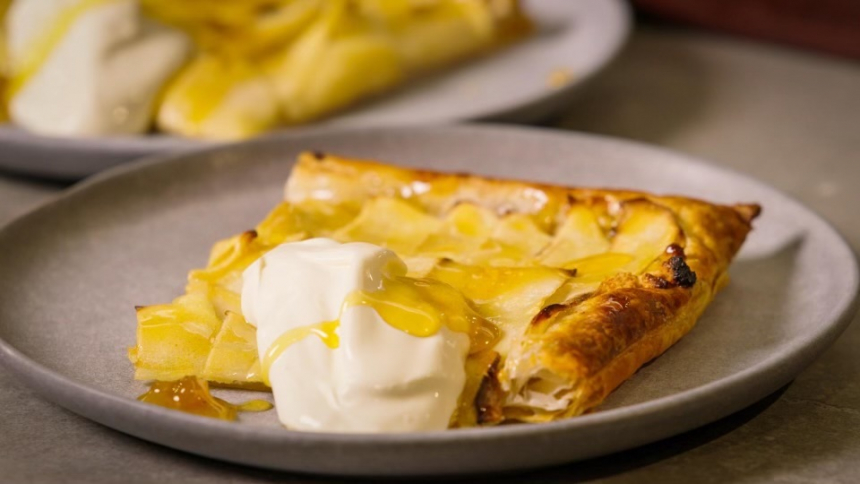 Method
(This recipe is kindly supplied by Bravo apples.)
Preheat the oven to 220C. Trim pastry to a round circle and place onto a greased baking tray lined with baking paper. Score a 2cm border around, halfway through.
Combine almond meal, vanilla sugar, cinnamon and egg white, and spread evenly over the pastry.
Peel, core and thinly slice the apples. Top pastry with a layer of apples, ensuring they are overlapping.
Bake in the oven for 20 minutes or until the apples are tender and the pastry is crisp and golden.
Melt jam in the microwave for about one minute. Brush evenly with apples and pastry.
To serve
Slice tart into quarters and serve with creme fraiche.
Handy Tips
Handy Tip
01
Don't worry too much if you don't have apricot or plum jam - just use strawberry, blackberry, or any jam you like really!
Handy Tip
02
Bravo apples have a unique burgundy skin and a sweet juicy flavour. Their flesh also takes a long time to brown, making them perfect to slice for lunchboxes.
Back to Recipes