Grilled potato, cucumber, mint & cos salad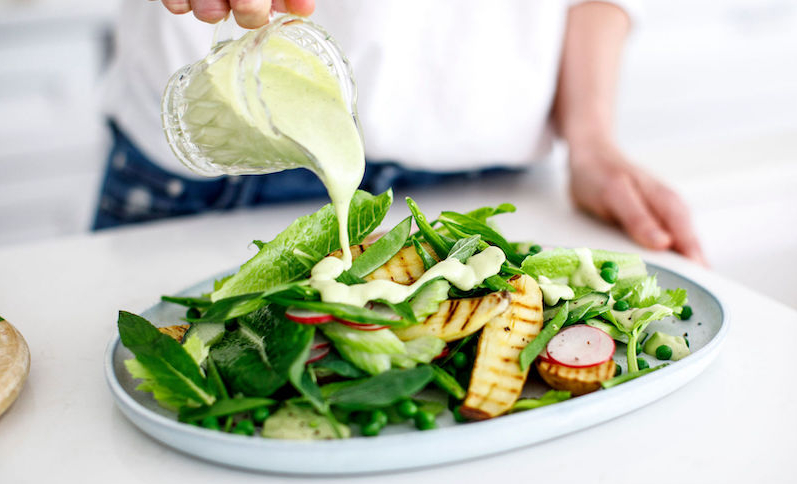 Method
(This recipe was created by Kate Flower, of Kate Flower Food, and kindly supplied by WA Potatoes)
Parboil the Kipfler potatoes, leaving the skin on (about 10-15 minutes). Remove them to a board when a fork will push into the potatoes with a little pressure.
Once cool enough to handle, slice potatoes lengthwise through the centre, then place in a bowl with the olive oil.  Toss to coat.
Heat a griddle or BBQ on high and grill the potatoes for about five minutes, or until they develop lovely char marks. Turn and give them a couple of minutes on the other side before removing them to a plate to cool.
To make the dressing, place all the ingredients in a blender and process until smooth. Add a little water to thin the dressing if you wish. Adjust the lemon juice and yeast to suit your taste.
Once the potatoes have cooled, layer them onto a platter with all the other ingredients in an aesthetically pleasing way. Drizzle liberally with the dressing and finish with a little fresh mint.
Handy Tips
Handy Tip
01
The dressing can be made ahead and kept for two to three days in a sealed jar or plastic container in the refrigerator.
Handy Tip
02
Kipler potatoes have a lower GI than other varieties, so is a better potato choice for people with diabetes.
Back to Recipes