Sweet, sour & spicy lamb shanks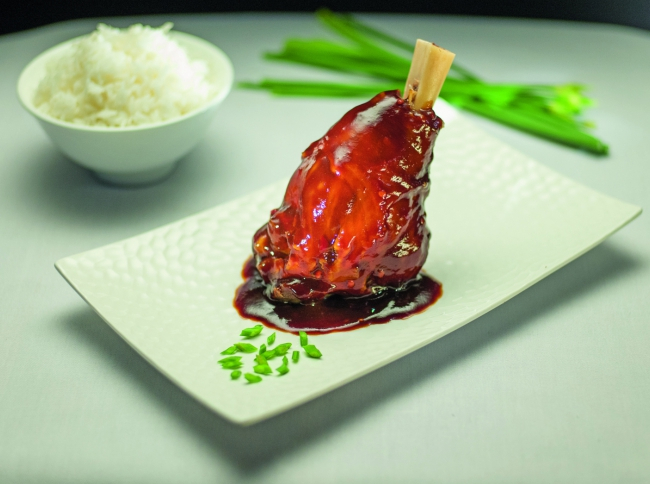 Method
(Recipe supplied by Amelia Park Lamb)
Mix dark soy sauce and five-spice powder together and rub over lamb shanks. Place shanks in a dish that will fit in your steamer, cover with cling film and leave at room temperature for one hour.
After an hour, remove cling film and heat steamer with plenty of water in it. When steamer is ready, add lamb shanks and steam for two hours at medium simmer. (Check the water level occasionally and top up if necessary so it doesn't boil dry.)
When shanks are tender, remove from steamer. Strain liquid that has collected in dish and reserve. Skim off any fat that has risen to the top and discard. Keep lamb shanks warm (in the turned-off steamer is a good place).
To make the sauce, combine all the ingredients, except the paste and peanut oil, in a bowl.
Heat a wok or saucepan over medium heat, then add peanut oil. When hot, add chilli bean paste, stirring for 30 seconds until fragrant.
Stir in the sauce ingredients. Bring to the boil, then remove from heat.
To serve
Place shanks on your serving dish and pour over the sauce. Enjoy with a glass of pinot noir.
Handy Tips
Handy Tip
01
Chinkiang is a black rice vinegar from the eastern Chinese city of Zhenjiang. Its smoky notes make a great addition to braised meat dishes.
Handy Tip
02
You will find Chinkiang, along with Shaoxing wine and chilli bean paste, at good Asian food stores.
Back to Recipes