Sizzling seafood hot pot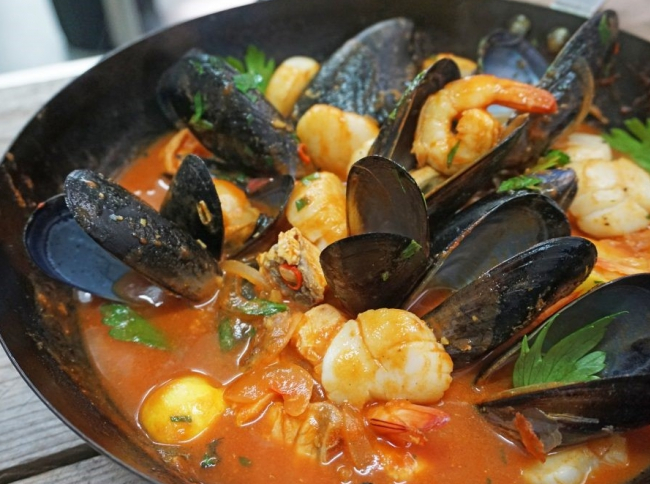 Method
(Recipe by Don Hancey, WA Food Ambassador)
In a large, heavy-based saucepan add onion, garlic, chillies and olive oil. Cook on low to medium heat for a couple of minutes to bring out the flavours.
Add Crunch Preserves tomato sauce and the riesling, and cook for another couple of minutes.
Add mussels, prawns and fish, put the lid on the pan and cook for two minutes.
Add scallops and lemon, toss all ingredients, replace the lid and cook until mussels have opened (about another two minutes).
To serve
Add freshly picked coriander or parsley leaves, and serve on a large white platter or in a deep bowl.
Serve with a tossed spring salad and crusty white bread and a glass of zesty Great Southern riesling.
Handy Tips
Handy Tip
01
This sizzling hotpot of fresh WA seafood is a crowd pleaser – just don't overcook the seafood!
Handy Tip
02
There is no need for salt in this recipe, as the mussels contain natural seawater.
Handy Tip
03
Buy "broken" scallop and prawn flesh from your fishmonger to help your budget.
Back to Recipes