Warm potato, olive & bean salad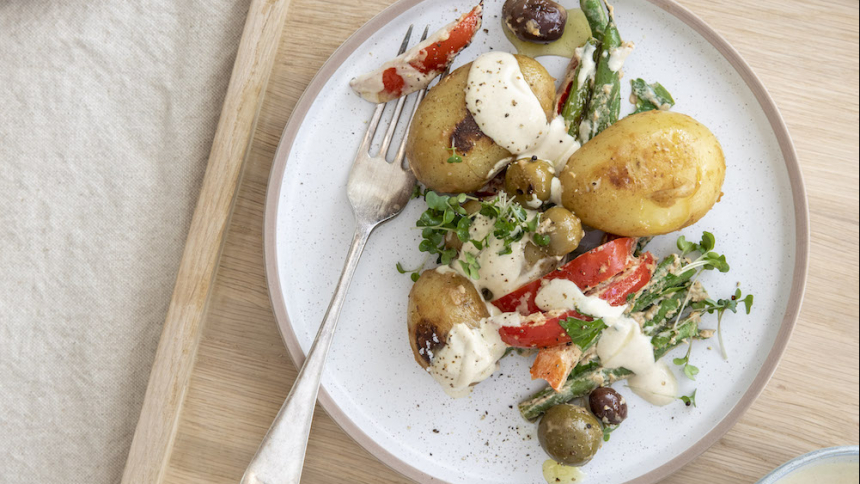 Method
(This recipe was created by Kate Flower, of Kate Flower Food, and kindly supplied by WA Potatoes)
Combine all the ingredients for the dressing except the parsley, and set aside.
Fill a large pot with water and bring to the boil. Add potatoes and boil for about 10-15 mins, or until fork tender. Add beans for the final two minutes, then drain both.
Add oil to the same pot, heat to medium-high, add red capsicum and cook, stirring, for two minutes. Add drained potatoes and beans and continue cooking, tossing until potatoes are starting to catch and caramelise.
Turn off the heat and add olive and half the dressing. Toss to coat the ingredients, then season and serve with the rest of the dressing and parsley on the side.
Handy Tips
Handy Tip
01
For a vegetarian alternative, leave the tuna out of the dressing.
Handy Tip
02
One pot does the lot, making this an easy dinner for the end of a busy day.
Handy Tip
03
Serves six people as a side dish (if you don't hog it all for yourself)!
Back to Recipes