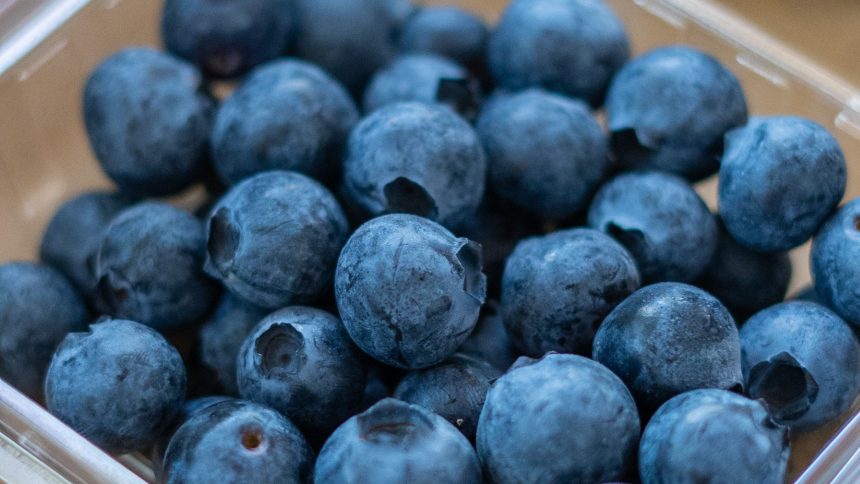 Spring has well and truly sprung and our tastebuds are bursting to life too at the thought of all the new produce coming into play. What should you be trying this season?
Food trends come and go but delicious never goes out of style. With that in mind, our hot list is more about making the most of what's fresh and flavoursome, rather than blindly following trends this spring. Why not make your own?
Lasting flavours
When ingredients are abundant – that is, in season – they are generally much cheaper. And if you plan ahead, you will get more bang for your buck, too. Pick up a few punnets of blueberries from Mountain Blue or Oakford Blues, keep some in the fridge to have on your morning muesli or the freezer for smoothies or cakes, and turn the rest into jam. Grab a tray of avocadoes, whip into a spicy guacamole, give them a starring role in a deconstructed prawn cocktail, spread them on toast, or add to a salad.
Liquid delights
If life gives you lemons, as the saying goes, make lemonade. But why stop there? Amp up the flavour with a dash of mint, some fresh strawberries or pomegranate. Or buy a good West Australian gin and make some super refreshing cocktails. You can also turn the same ingredients into rather special popsicles (just remember which ones are alcoholic)!
Simple solutions
When the sun is shining no one wants to spend too much time indoors. Whip up a quick midweek meal with diced roasted pumpkin, some sage butter and fresh pasta. Create a cool but filling cucumber and potato salad or treat yourself to clever but simple combinations, such as this bacon and green bean beauty.
Impromptu ideas
We can all start by choosing a recipe and buying the ingredients to fit but how about flipping the switch? Head to the farmers market to feel and smell fresh ingredients (perhaps even taste, if the stalls have samples) and choose whatever takes your fancy to make the next mealtime hero. If you talk to the grower, fishmonger or butcher, chances are they'll have some great suggestions, too.
Plentiful pantries
Put some purpose into the obligatory spring cleaning and give the pantry an overhaul. Throw out long-forgotten sauces and expired spices and ramp up the local content. We're thinking flour from Millers Foods, olive oil from Jingilli EVOO, black garlic cloves and paste from Black Garlic & Co, and spices from Whittingtons. And that's just for starters. Check out our full list of members for some inspiration.
Super sustainable
We can all do our bit to reduce the strain on our precious planet. Start by eliminating food waste. Buy only as much as you need, turn your food scraps into compost and think about using the whole ingredient, rather than throwing large parts of it in the bin. We've got some great tips here.
Final flourishes
No matter what you're making, think about presentation. What's going to make my dish look more appealing or taste even better with the minimum of fuss? Finish your noodles or san choy bow with a few sliced spring onions. Garnish soups and stirfries with fresh herbs. Or pick up some West Australian cheese to crumble over salad or pasta. If it looks great, everyone's going to want to eat it.
More information
Want more spring inspiration? See our in-season guide for what's fresh and fabulous.  
Spring Seasonal Guide