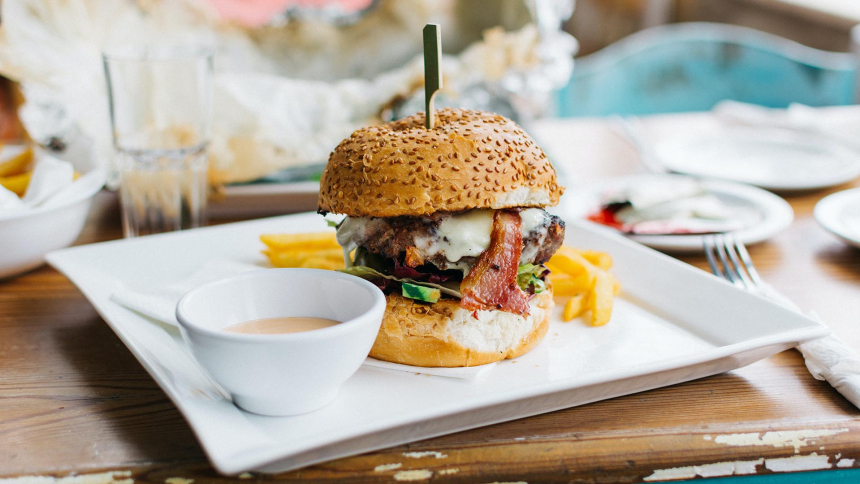 As the cost of living rises ever higher, we're all looking for ways to save a penny or two. If you're a meat lover feeling the pinch, here's some budget-cutting ideas to keep you satisfied. 
If your taste veers more toward fillet than chuck steak but your budget does not, there's no need to feel like a pauper. Buy the right cuts for the right dish and you'll be eating like a king.
Don't know where to start? Your butcher is your friend. Ask for their advice. From Barbaro Butchers and M & M Princi Butchers in Perth to Johnson Meats in the South West and Tenderspot Meat Company in the Kimberley, there is plenty of Buy West Eat Best members eager to help you make the right choice for your budget.
Start with these handy tips.
Cook it slow
Take your time with budget cuts of meat and they will reward you for the effort. Chuck steak is known in some parts as "the poor man's ribeye" because it's cheaper than other steaks, but cooked slow on a low temperature for a few hours this humble cut tastes almost as rich as the royal coffers.
The same goes with oyster or gravy beef. These cuts really come into their own during winter when we're happy to stay inside while dinner takes its own sweet time. Of course, you can also use a slow cooker – put it on before you go to work in the morning and come home to the sweet smell of a ready-made dinner.
Borello Beef offers a range of options, including the Italian slow-cooked favourite osso bucco, while beef cheeks and lamb shanks are also worth taking the time over. They can be turned into curries, casseroles or soups and need little more than rice or mashed potato to complete a delicious family meal (with leftovers for lunch the next day). Try the classic braised beef cheeks in red wine for a warming winter dish or sweet, sour and spicy lamb shank dish for a bit of a kick.
Buy on the bone
If you're cooking a large piece of lamb, pork or beef – on the stove or in the oven – it pays to buy it on the bone. Sure, you have to slice around the bone but these cuts are usually cheaper than fancier rolled meat and the bone adds so much flavour, making the meat more succulent and juicy. They also are a gift that gives twice, as you can use the bone to make a delicious stock.
A whole chook goes a long way, too. Choose a hefty bird from Mt Barker Chicken, roast this zesty orange and rosemary chicken and keep any leftover meat for sandwiches. Save the carcass and bones, too, and make chicken stock. You won't regret it.
Chicken marylands or cutlets are cheaper than breast or boneless thighs and are great for casseroles and curries and other heartwarming dishes such as this delicious tagine with olives and lemon. Drumsticks and wings are also a cheap and delicious way to feed a crowd. They can be marinated in many different ways before being popped into the oven or on the barbie. Just keep plenty of serviettes handy and eat with your hands. Ribs are another messy but yummy crowd pleaser that don't cost the earth – try these slow-cooked beauties.
Make it mince
It's hard to think of a more versatile cut than the not-so-humble mince. Whether it's beef, lamb, chicken or pork, it's cheaper to buy in bulk and then break it up into 500g packs and freeze. Or ask your butcher to do it for you.
Though no one can fault a traditional spaghetti bolognaise or homemade sausage rolls, there are so many ways to turn that 500g into a nutritious meal or two. Think Greek lamb meatballs on pita, served with fresh salad. Make meatloaf or homemade beef burgers, whip up a pork stirfry with eggplants and chilli, or spice it up with a refreshing Thai chicken salad.
And while we're saving money, save time. Double the recipe for your shepherd's pie or moussaka and freeze some for a quick dinner later in the month.
Mince also makes great homemade sausages but when so many good butchers have done the hard work for you, why bother? Order some bangers from Coral Coast Beef or pick up some from McLoughlin Butchers in Malaga and make an easy midweek dinner such as this tray bake.
Treat it tenderly
Stir-frys are quick and easy to make but nothing detracts from the flavours like a piece of chewy meat. It's one of the reasons we reach for the pricier cuts when we're flash frying. But most of the economical cuts, such as skirt or flank steak, will work just as well if you tenderise them first.
When marinating, it's best to pick a blend that includes a food acid (such as lemon) or enzyme (such as fresh ginger). This will help soften the meat before you stirfry.
One of the best ways to tenderise is known as velveting. Slice the meat into strips, then sprinkle bicarbonate soda all over (just under a teaspoon for every 250g). Massage in with clean hands and allow to soak for 30 minutes. Rinse the meat thoroughly in a colander under cold water before adding to the stirfry.
And stirfry in batches – if you overcrowd the wok, the meat will steam rather than brown. Keep stirring and remove when still slightly pink; you don't want to overcook any cut!
Don't forget the offal
If offal conjures up bad memories of boarding school where tripe and steak and kidney pie were all too regular meals, this may be a bridge too far.
But your grandma was on to something. Offal is not only cheap, it's good for you – heart, liver, kidney, tongue, tail and sweetbreads (brains). If you're not sure where to start, ask your butcher for some advice and get adventurous.