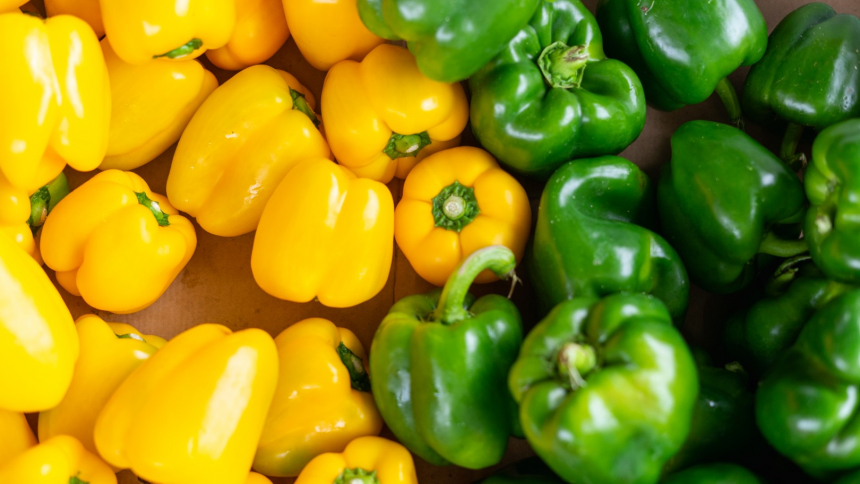 Farmers markets are such a joy. While the array of quality food is clearly the drawcard, these open-air pantries are also about community and connection. Winter is as good a time as any to explore the riches on offer, so rug up and make the most of this season's produce!
Don't let the chill in the air deter you from exploring your local farmers market. There are gems to be discovered in every season in WA, and winter is every bit as delightful.
There is so much fresh produce to smell, taste and buy and wonderful growers to meet, too. Add purveyors of all kinds of delicious home-made goodies, such as jams, hot sauces and chutneys, and food trucks offering freshly brewed coffee and scrumptious dishes, and it's not hard to see why farmers markets are popular.
They are community hubs where you're likely to bump into friends and neighbours who come for the congenial atmosphere as well as the abundance of fresh food.
A true farmers market is one that operates regularly in its community in a public place where farmers and speciality food producers can sell farm-origin and value-added food and plants directly to consumers.
They are generally affordable because you're not paying the middle man – you're dealing directly with the grower or producer. If you need a tray of, say, tomatoes to cook up Nonna's special sauce, you can pick up a real bargain.
And they are often the starting point for new producers testing the delights they've cooked up in their home kitchens. It's certainly the case for many Buy West Eat Best members, including Bluey Zarzov's Hotsauce and Turban Chopsticks.
Many still pop up at markets, too, because they know it's a wonderful way to connect directly with the people who have supported them for so long and gives them a platform to gauge the appeal of a new addition to the range. Bookara Goat Dairy, Devoted Artisan Butter and Sweeter Banana are among the Buy West Eat Best members you're likely to meet at the markets.
The best thing about farmers markets, undoubtedly, is the variety of truly seasonal and fabulously fresh produce on offer. While the state's disparate growing regions mean a lot of fruit and vegetables are available year round, some come into their own in particular seasons. So what should you be looking for in winter?
Wintry delights
Avocadoes are everywhere. Delicious, nutritious and versatile, you can pop them in salads, slice up for sandwiches, spread them on toast, or kickstart a Mexican fiesta with guacamole or spicy salsa. They also take a humble omelette to the next level.
Grapefruits aren't as ubiquitous as other citrus such as lemons, limes, mandarins and oranges, but they are just as delicious and packed with vitamin C and antioxidants. Simply scoop the flesh out of halved grapefruit for a zesty breakfast, make juice, or add some zing to desserts, salsas and salads.
Leeks don't get a lot of love, either. Yet, like other family members such as garlic and onions, they are the basis for so much flavour, particularly in wintry dishes. Yes, there's potato and leek soup, but wrap your tastebuds around this leek, ricotta and cheddar flan or cheat's chicken and leek pie. They are also wonderful sautééd in a little olive oil and served with eggs or on top of pizza.
Mushrooms abound in winter, and you're spoilt for choice, from popular field and cup varieties to portobello, shiitake, oyster, porcini and more. Sauté a few in garlic and olive oil for breakfast or lunch, add to a spicy stirfry or use them instead of meat in sweet potato shepherd's pie.
Pears smell wonderful, have just the right balance of sweet and sour, and are equally at home in sweet or savoury dishes. Slice them in salads or add to cheese boards, impress guests with an upside down cake that tastes as good as it looks, or feed the family with this simple pear crumble.
Zucchini is another humble vegetable with so much to offer. Often called courgettes, particularly in the smaller varieties, zucchini can be roasted, added to muffins, slices and salads, and even turned into 'spaghetti'. They can also be given hero status such as with these grilled skewers.
And that's barely skimming the surface. Check out these winter wonders and get down to your local farmers market this weekend for a forage. Just remember to bring plenty of reusable bags – you'll come away laden with goodies.