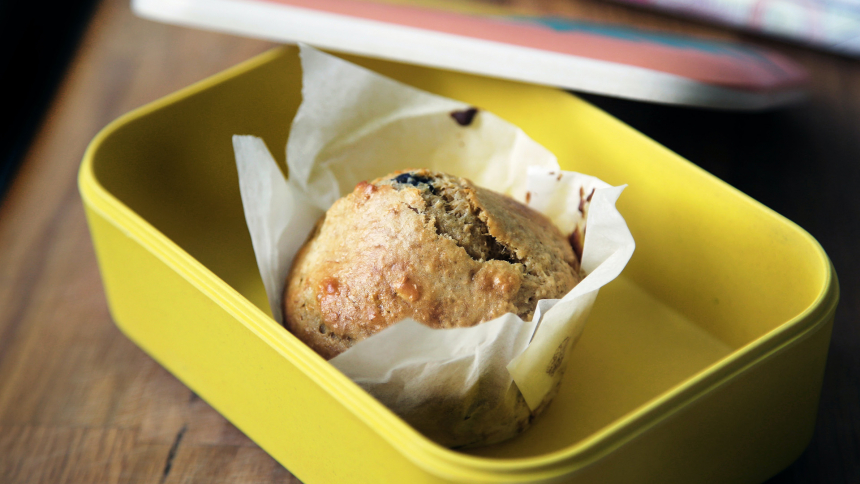 If the mere thought of school lunches makes your heart beat faster, fear not. We have some great ideas to please even the pickiest pupils. 
School will be back before you know it and once you've taken care of booklists and new shoes for those ever-growing feet, there's just one thing left to worry about. School lunch.
A good canteen can help ease the pain, but you don't want to be paying for their food every day when you can send them off with a lunch box packed with delicious WA produce for half the price but more than twice the nutritional value.
Take the pressure down
A little preparation will go a long way to making school lunches less stressful. And we don't mean spending all weekend slaving over the stove, either. Keep it simple.
Boil a few eggs and pop them unpeeled in the fridge (they will keep for up to five days). They can be used in sandwiches or popped into lunch boxes whole or halved with a selection of other treats. Make them free range, of course – Margaret River Free Range Eggs believe the way their hens are raised makes their eggs taste all the better.
Slice some vegies (carrots, cucumbers, celery, capsicum – whatever their palates prefer) and keep them in a little cool water in the fridge. Drain before adding them to a salad or wrap or serve with a little tub of homemade hummus.
If you're feeding more than one or two, make a frittata or quiche that can be sliced up and shared among the family lunches. We love this kale and goat's cheese frittata but if your kids aren't so adventurous, Sophie Budd's simple chorizo, potato and mushroom tortilla is a winner (and you can swap the mushrooms or chorizo for other fillings, according to taste).
Create some eye candy
We all eat with our eyes – the kids are no different. Make their lunch look appealing and you're halfway there. Buy a bento box or lunch container divided into sections and divvy up delights, such as the hard-boiled eggs, vegies and fruit. Invest in a few little containers, too, that can hold enough dip for some crackers or a helping of yoghurt.
Think colourful, easy and oh, so fresh. Blueberries or strawberries always look enticing and taste even better. WA producers such as Berry Sweet also grow raspberries and blackberries, so tempt their palates with a mixture of this local bounty.
In a similar vein, cherry or grape tomatoes add a pop of colour and loads of flavour, as do quartered oranges (Moora Citrus has a great range) and a handful of grapes (look for Bumbak & Sons). Apples and pears are also wonderful whole. If you do slice them, squeeze a little lemon over them so they don't brown.
To maximise flavour, always pick what's in season – it's hard to go past the sensational stonefruit in summer, for instance.
Lap up the leftovers
Invest in a heatproof container (or two) and save some of tonight's dinner for tomorrow's lunchbox. Think curries (such as this vibrant vegetable curry), casseroles or tagines (such as this tangy chicken tagine) that will always taste better the following day.
If the thought of a heated lunch on a summer's day makes your kids sweat, leftovers don't have to be hot. Make this delicious spatchcock chicken or butterflied leg of lamb and reserve some meat for sandwiches, salads or tortilla wraps. This pulled pork is also a great filler for sandwiches or wraps.
And the crab and corn croquettes and homemade sausage rolls are delicious hot or cold. Pop either into lunch boxes with a bit of fruit and some cheese and crackers and they'll be happy.
Top up with treats
Cheese and crackers add a little extra to every lunch box. Choose local dairy, such as Harvey Cheese or Cambray Cheese. Yoghurt is also a wonderful sweetener – try Brownes Dairy's range or Margaret River Dairy Company's natural pot-set yoghurt.  Dried fruit also gives a nice sugary hit of energy without any of the nasties.
Or if you feel like a spot of baking, make some hot cross buns, or ricotta strawberry pancakes and pack them with a little tub of butter or jam. A slice of this yummy banana honey bread will also top them up at recess.
And while we're talking bananas, is there a more portable hunger buster than the not-so-humble banana? Western Australia is blessed with some of the finest, including the innovative 'Original Lunchbox Banana TM' from Sweeter Banana Co-operative – a creamy and delicious addition to any lunchbox. (Just make sure they empty that school bag as soon as they get home, lest they have run out of time to eat it.)
A few extra tips
While we have nothing against tried and true sandwiches – Vegemite sandwiches are a staple for good reason — try wrapping their favourite fillings in tortillas for a change of pace. If you're lucky enough to find La Tortilla at your local markets, this nutty alternative to bread is free of preservatives, gluten free and delicious. Make Anna Gare's beef tacos with hot green sauce for dinner and save some leftovers for their lunches, or let them choose their fillings, pop the sauce of choice in a little tub, and leave them to assemble at school.
On that note, don't do it all the preparation yourself – no matter how simple. Even the younger ones can help divide the spoils up into the sections or put them into containers for the next day. In fact, if they have more input into the choice and assembly of their meal, they will be more invested in eating it. And the sooner they help, the sooner you can leave the entire production to them. That's what we call a win-win!