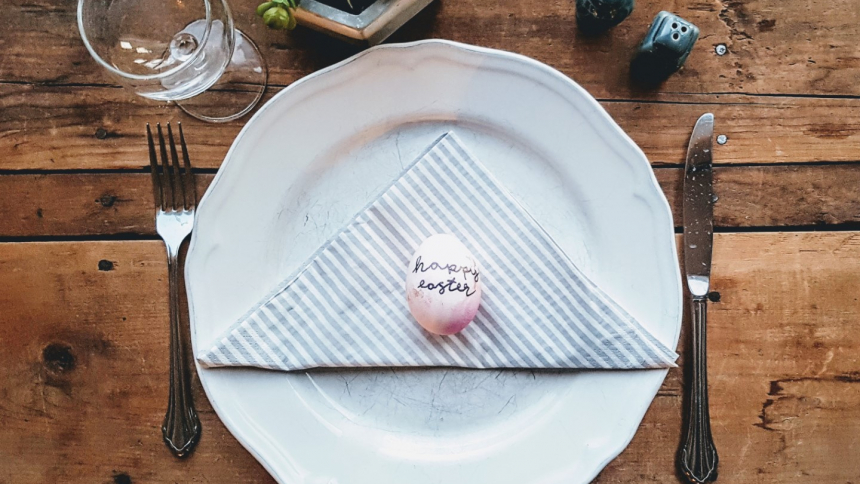 Easter is a time for reflection and celebration and spending time with loved ones. While your religious and cultural background may have a strong influence over what you eat this long weekend, food always tastes better when you share it.
If you're feeding a crowd this Easter, or just treating your family, we have some inspiration for you. There's good reason why these traditional Easter offerings remain menu favourites.
Beautiful buns
Hot cross buns seem to have been hogging supermarket shelf space since just after Christmas, but many purists will still wait until Easter before indulging. The sweet treats, laden with dried fruit and spices, date back to pagan times, when the Saxons baked wheat cakes in honour of the goddess of spring or light, Eostre (Easter), and the cross represented the four corners of the moon, When Christians co-opted the bun, the cross came to symbolise the crucifixion of Jesus and the spices his embalming. In the late 16th century, Queen Elizabeth ruled they could only be sold at burials, Good Friday and Christmas. Baked in secrecy, all kinds of myths arose about their magical powers, including that they could ward away evil spirits and guard ships against shipwrecks.
These days, the hot cross buns are so plentiful and sold in so many variations for such a long time the monarch's head would spin. It's also easy to make your own. We recommend using the finest local ingredients, such as Bannister Downs milk, Devoted Artisan Butter and quality flour from Millers Foods, for the best results. Don't be afraid to substitute the dried fruit with your favourite ingredients – some apples simmered in spices or some cocoa powder for a chocolatey taste, for example. Serve them warm, smeared with butter, or tuck them into picnic baskets to enjoy with the family in the autumn sunshine.
Sensational seafood
Seafood has long been a menu staple at Easter, whether eating in or dining out. While many Christians abstain from meat on Good Friday for religious reasons, it's become an Australian tradition to eat seafood at this time of year no matter your beliefs. And why wouldn't you, with such an abundance of fresh fish and other delights to be found all along our stunning coastline.
Wholesalers such as Great Southern Seafoods and Westmore Seafoods supply restaurants and fish and chip shops with the finest seafood, so if we don't feel like cooking ourselves, there's no shortage of places to eat the best. Passionate seafood providers such as Far West Scallops, a family business catching and processing premium scallops from the south coast to Shark Bay, and Fremantle Octopus, which prepares the tasty tentacles in three ways for our pleasure, have helped cement Western Australia's name as a premium source of the best the ocean can offer.
If you want to choose your own seafood for a sumptuous Easter feast, you'll find everything you could possibly want to cook at Catalano's Seafood – from the finest king prawns to scallops, mussels, crab and whole fish. Serve a selection on a seafood platter or in a sizzling hotpot, or showcase some of our beautiful barramundi with Asian greens or a Greek salad. To take the celebrations up a notch, treat your guests to some Western rock lobster from WA Crays. If you don't fancy serving it whole – it can be messy – try Scott Bridger's divine poached lobster salad.
Luscious lamb
Our love for the traditional Sunday roast comes to the fore at Easter, with friends and families coming together over a fabulous feast that has as many renditions as the cultures that cook it. With roots dating back to the first Jewish Passover more than 3000 years ago, roast lamb remains a firm favourite in the 21st century. The quality of the produce is one reason and Western Australia has many lamb champions.
V&V Walsh's Amelia Park Lamb is sourced from the pristine South West, while Barbaro Butchers manage their own property near Bindoon, Mogumber Farm, to ensure the highest quality lamb. Karradale Meats also supply premium lamb to a range of local supermarkets, butchers and restaurants, and you're just as likely to be tucking into produce from Johnson Meats when you order the succulent meat at a local café or restaurant.
Not sure how big your roast should be to feed a crowd, or whether to roast a leg with the bone in or try a pre-marinated shoulder? Talk to your friendly local butcher. Staff at the likes of M & M Princi Butchers and  Tenderwest Meats are only too happy to help you work out how to keep family and friends satisfied.
We don't think you can go wrong with this traditional lamb roast from Amelia Park Lamb or Anna Gare's spice-rubbed butterflied leg of lamb – both will make guests' mouths water and fill their bellies with ease.
On the side
If you are feeding a crowd, don't forget the side dishes. With seafood we usually think salads and roast lamb naturally screams vegies, but don't be afraid to mix it up, depending on the flavours in your main dish. With so much wonderful produce in season at this time of year, there are many ways to add extras to your feast.
This potato, cheddar and rosemary bake is perfect with a roast on a cooler day, while the colourful roast vegie salad will be a hit any time. Kate Flower's grilled potato, cucumber, mint and cos salad will go down a treat with seafood or sliced lamb, and the simple fattoush salad is a quick and easy way to add colour to the table.
Whether you're showcasing WA produce from the land or the ocean as your hero dish, we recommend adding a slice or two of delicious bread – it is the symbol of sharing, after all. Try a traditional Polish loaf from Eco Bread, or choose from one of Loafers Artisan's premium selection.
And, of course, don't forget the chocolate. Happy Easter everyone!